So i spent my weekend over at B's again and we were having a Family Guy Marathon!! Epic core. Watch Season 2 Episode 17 : He's too sexy for his fat. Priceless
Since I've almost used up all my small bottle of makeup remover, i decided to get a big one.
Cleaning Express' makeup removers are awesome and all costs under $20! Can be found at any Wastons/Guardian stores. There are some supermarkets that carry the brand too (:
*Bimbo zone*
I've been packing my makeup recently and I realise that I've tons of 'em! I got like
6
different mascaras. Hardcore..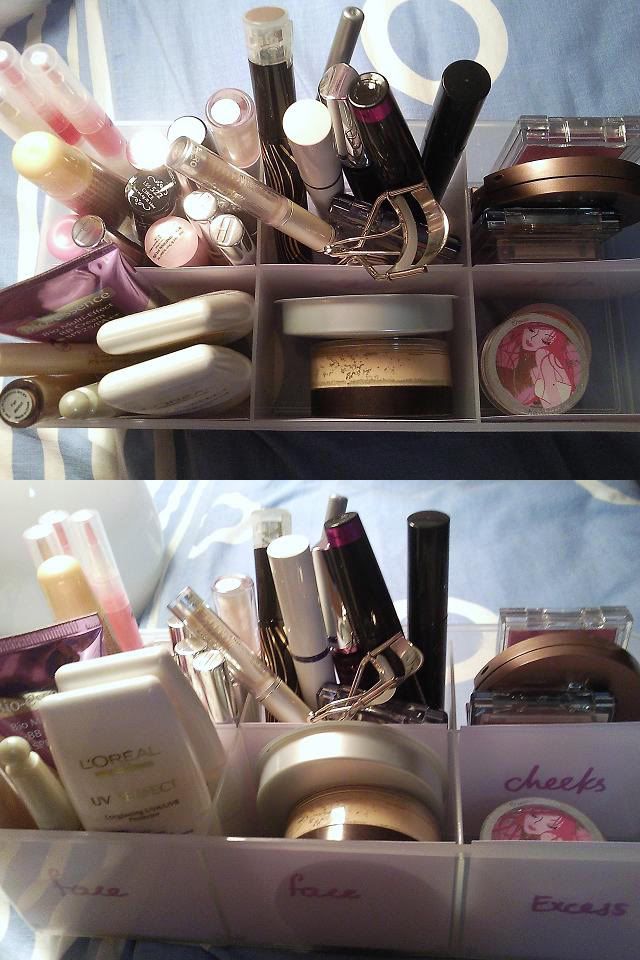 But the things that stays in my makeup pouch when i bring it out are..
Maybelline's Mineral Foundation.
This foundation works wonders and doesn't clog my pores at all! Furthermore, it gives a bronzy glow that makes your skin looks mad healthy and natural! It contains no preservatives, no oil, no fragrances, and can be used on sensitive skin resulting in gentle coverage that allows your skin to breathe. Also, triple refined microminerals have a closer affinity to skin and lets you have a natural looking finish that blends with your skintone. It also comes with a kabuki brush. Clinically proven to be safe for sensitive skin and 36% improvement on skin radiance, 16% on smoothness and 35% improvement in skin tone!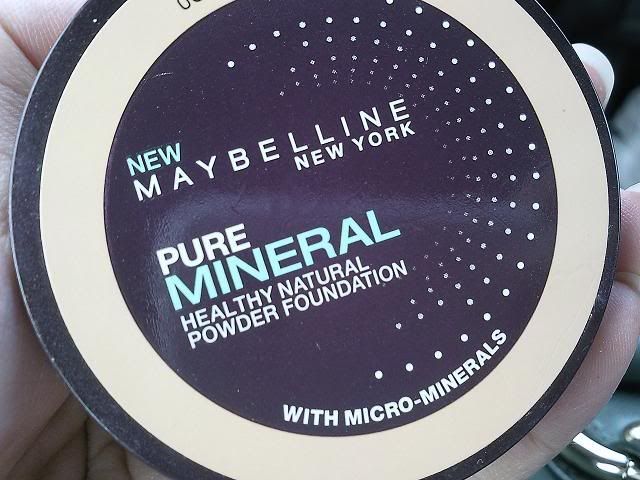 E.L.F's Natural Radiance Blusher in Shy.
Gorgeous colour and looks really natural and is non-comedogenic too! I read on a magazine once on how to find the natural blush colour for yourself and this colour suits my skin so well (doesn't matter if i apply foundation or not). Simply pinch your cheeks a few times and try to find the colour that appears on your cheeks (;.
Forever21.com's Love&Beauty bronzer.
Ning gave it to me and i absolutely love it. With 5 different shades and colours to contour and shape your face. This bronzer is positively absolutely a must-have.

Bio-essences' Bio Multi-effect BB cream.
LOVE IT. It is already a know fact that BB creams improve your skin condition and helps in making your skin tone more even and brighter. This BB cream does so much more that it is beyond my command of the English language to tell you how good it is. Reviews from cozycot can be found here
Here
. It works amazingly well as a concealer, sunblock and moisturizer. Not only that, It repairs your skin, controls oil, nourishes, whiten skins (+1324 points) and reduces wrinkles and lines (Not that i need to just yet.)
Super Mario looks happy with it
Etude House's Lipstick
.
I forgot what it's called but i really love the colour and i hope the bottom picture helps. Its a rather pinkish nude colour and really different from how it looks like when its applied. It's really creamy and moisturizes my lips to perfection. It coats the lips lightly with colour and you can apply more layers if you want more colour.
Just look at it's colour on my lips!
My latest haul!
Maybelline's Pulse Perfection!
Maybelline's very first vibrating mascara. It vibrates 5000 times in a minute and coats and defines every single lash. Clump free and promises you with volume and length and curls that last. Plus, it is waterproof yet removes easily with gentle eye makeup removers. Smudge and shock free too!
No, i don't think she can imitate what the mascara does for me nor vibrate her head 5000 times/min.
Look what it does for my lashes. And what the above mentioned makeup does for my skin.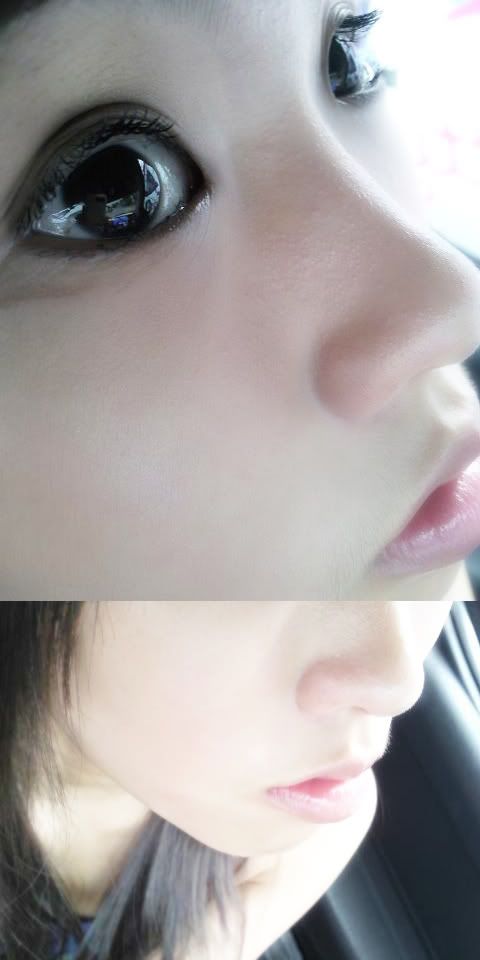 xx