Spent the day with my dearest boy (:
Bibi planned the day for my and even though it wasn't elaborate, I really enjoyed myself.
At the start of the day, when picking me up, B gave me this Rilakkuma keychain and a rose. Then he kept asking me whether I was disappointed in receiving only these birthday presents, lol.
Cuteeeee
Then after reaching his house, he ran upstairs and prepared a surprise for me! Turns out he didn't just get me the keychain. He also got me the maxi dress that I've been wanting for the longest of time and such a cute card! Awww. (Rilakkuma stuffs are quite overpriced btw ]: )/
Total coincidence that my nails are matchy matchy with the polka dotted background of the card :D
I made him pose with the roseeeee.
Pictures with B looking gay ._.


And to thank him....

Hahahah gay. I know.

The cupcakes and cake Sharlyn and Jaslin made for Eugene and I (Since his birthday was a day after mine, which is today)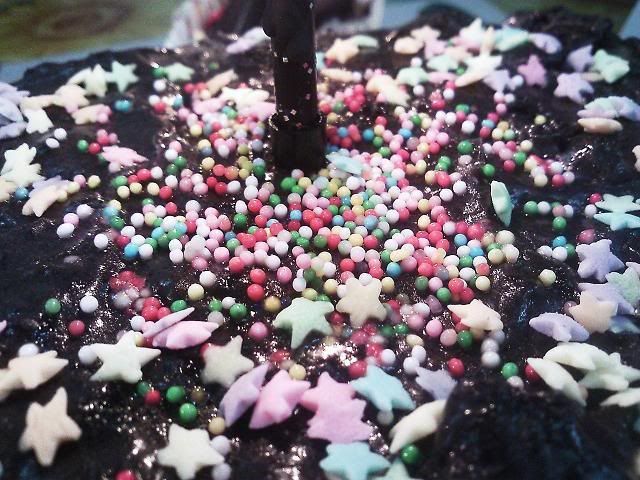 Thanks everyone that sent me birthday wishes via smses, on twitter and Facebook. (:
B, even though it was a really simple celebration, its something I'd really remember because of the effort you'd put in for my birthday. Love you hehehe.