Oh yes, i forgot to mention that Ning, B and I went to visit Grams on Monday to accompany her while my aunt and family went to Hokkaido (She didn't want to go cuz it's really cold there!).
Before heading over to her place, we went to Sheng Shiong (is this how you spell it?) to buy Clams and Flower Crabs for her to cook for lunch hehehe. Grams has got awesome cooking skills!!
The 1.5kg worth of Clams.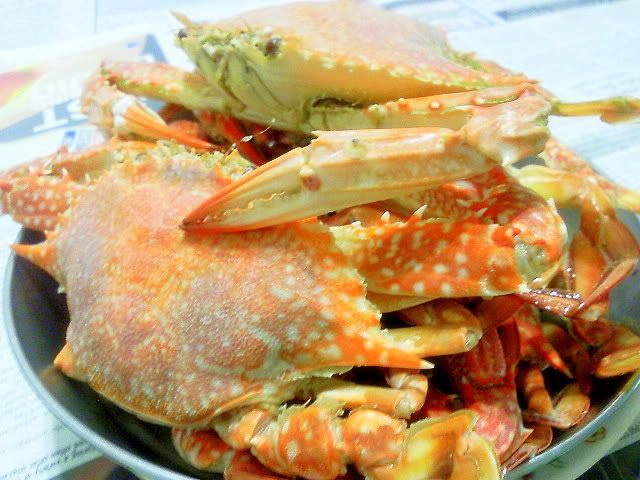 And the 1kg worth of Flower Crabs, steamed. (Flower crabs are really good when steamed cause they're naturally so sweet already!)
After lunch, we slacked and watched tv for awhile before B drove me over to Tampines1 cause I loveeee the craft shop located at the Basement!
Got these at the craft shop:
White and pin combination board. It only cost $20!! Comes with a marker, adhesive tape (for you to mount it) and two magnets too.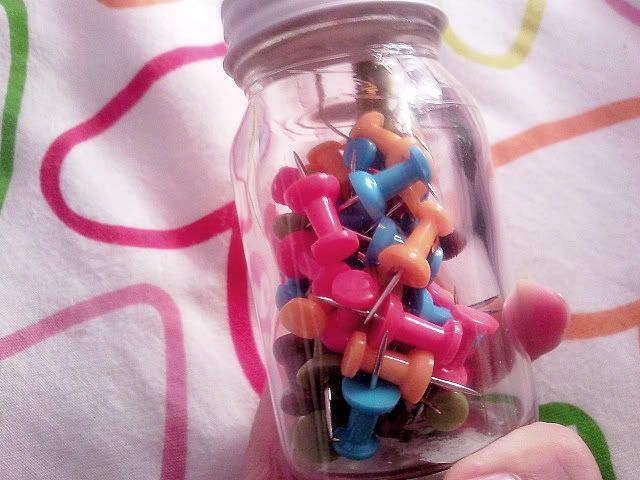 And a bottle of colourful pins.
This is how it looks like in my room now, teehee!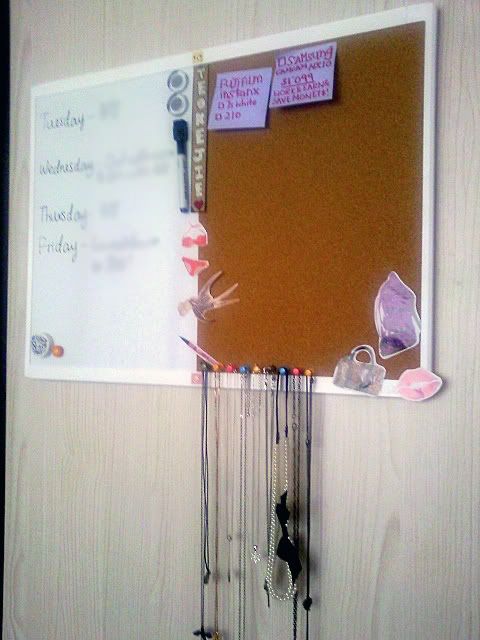 Can use as a hook to hang accessories also hahahah.
After that, we went back to Gram's place and brought her out for Din. Met mumsie at the restaurant. We always go to the restaurant cause it's really good. Somewhere behind Old Airport hawker center.
Black pepper crayfish, stir fried vegetables, beancurd skin and salted vegetables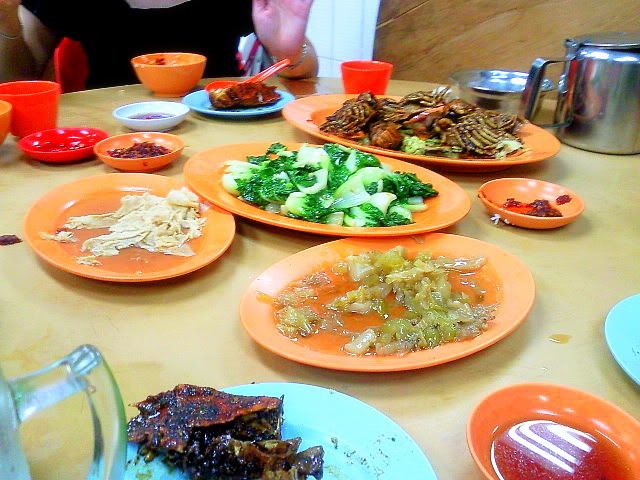 + steamed Garoupa which was served at a later time.
YUM.
Ending off with a picture of my Grams!