I took part in an
8flo giveaway
about a few weeks ago and the winners were announced just a couple of days back. Was really happy to receive an email from 8flo's very own editor to inform me that I was one of the winners (:.
Went down to Bugis' Tony Moly today to collect my prize. Out of the two that we were to choose from, I chose the Tomatox's Brightening Mask Pack.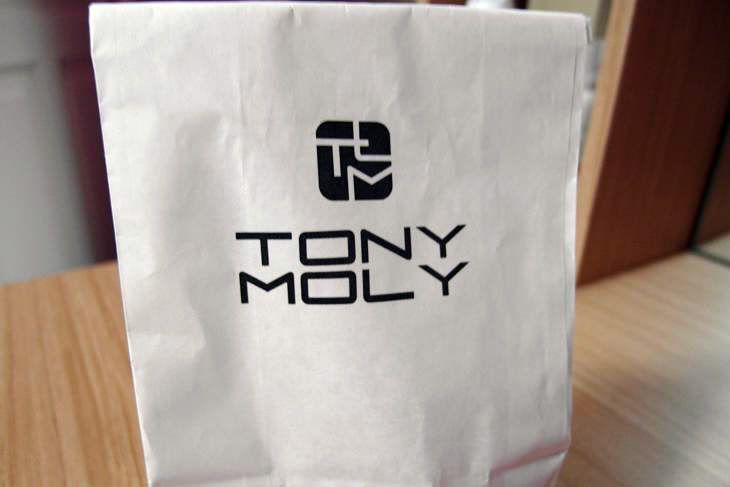 I really loved their super cute packaging! Immediately tells me what's the main ingredient in the mask - Tomatoes!
As weird as it sounds to make a mask pack (or even any skincare products) out of Tomatoes, here's as to why Tomatoes are good for our skin!
Below extract from: http://www.indiaparenting.com/beauty/article.cgi?art_id=116&sec_id=2
1.Tomatoes are rich in anti-oxidants and so they counter the aging effects on the skin by cutting out the number of free radicals in your body.
2. Tomatoes help preserve moisture levels in the body.
3. Tomatoes counters oily skin by absorbing surplus oil and also helps get rid of pimples and acne.
4. Tomatoes help lighten the complexion.
In other words, apart from helping you achieve a lighter complexion (which is what you'd want the mask to do from in it's "brightening" aspect, it also helps counter skin aging, keeps your skin hydrated, and absorbs excess oil and gets rids of pimples and acne - which makes it the ideal mask for people with both dry and oily skin. (WOW!!)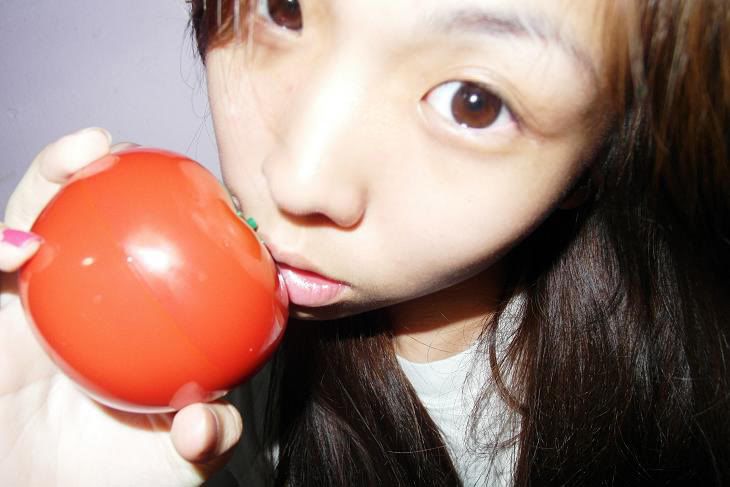 Once you twist open the top of the tomato case, you get greeted by a plastic lid with the words "Tony Moly" that protects your mask from the bad bacteria and germs etc. I really like it because it's just like how Marigold's Fresh Milk are "Double-sealed for extra protection".
"Unveiling" the goodness!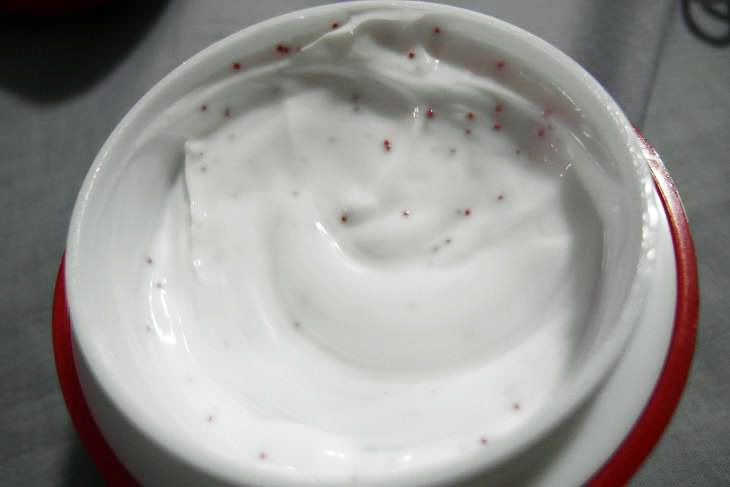 Notice the little micro beads.
They break and literally melts into your skin as you apply and mask on. I have no idea what they're made of as the mask pack does not come with instructions nor the ingredient list and even if they did it'd be in Korean so i like to think of it as little beads of wonderful tomato-y goodness that does amazing things to your skin :D. Also very possibly where the tomato extracts are!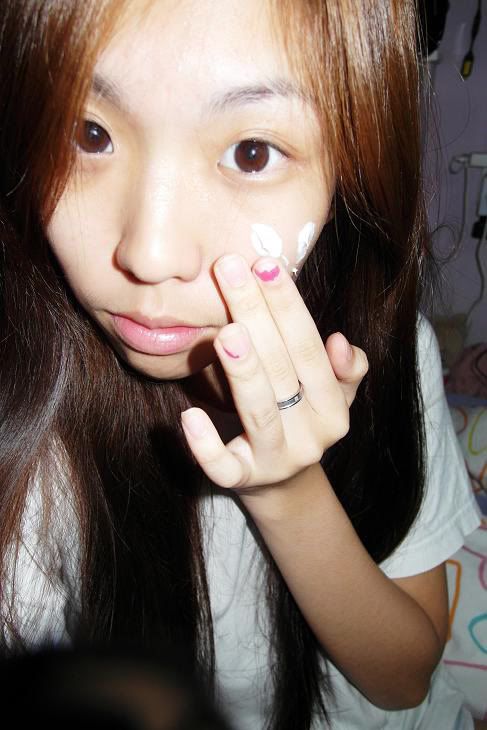 Apply a thin layer onto your skin. (Or a thicker layer if you'd prefer)
And INSTANT WHITENING.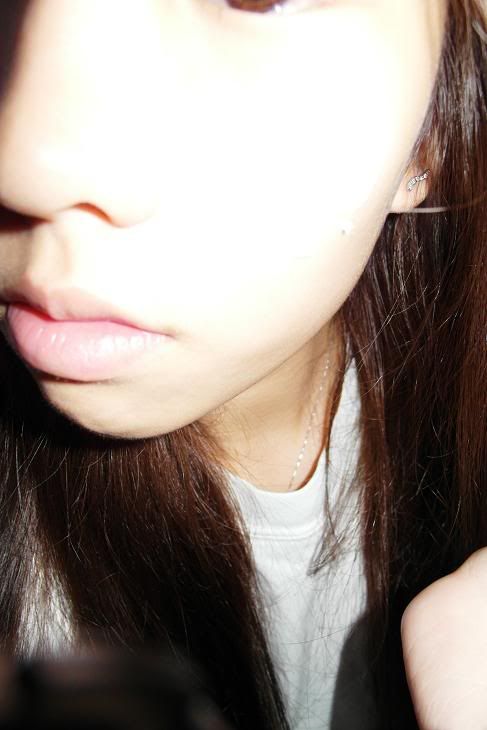 Okay, so maybe not INSTANT whitening right after
Leave the mask on for 3 minutes. (Ideally, that would be the case. However, I sometimes tend to leave masks on for longer than stated. I would recommend to leave this mask on for no longer than 10~15minutes)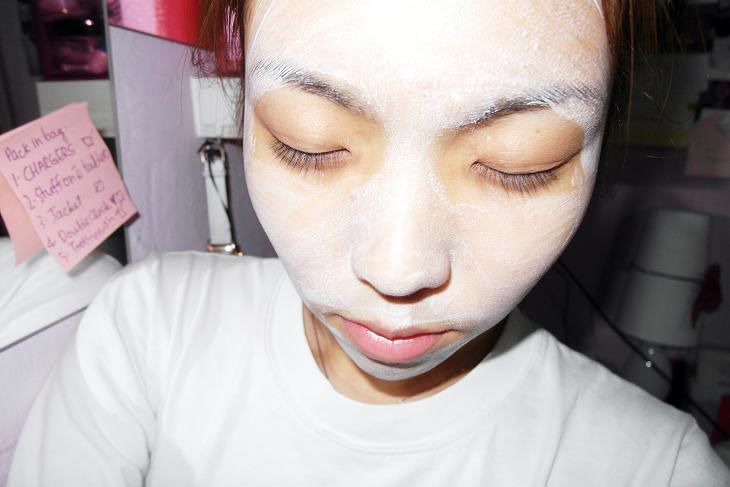 Simply rinse off after use. (Use 1~2 times a week, as advised as the staff at Tony Moly)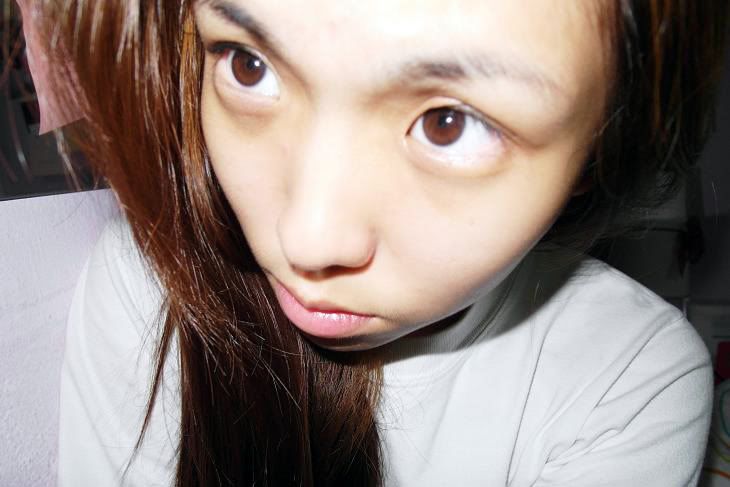 After the mask, my skin did look slighter brighter and lighter, but definitely a whole lot more radiant. My pores also felt clean and smaller too. Skin also felt smoother.
Packaging: 10/10
Definitely would be able to catch my eye. The tomato is too cute to resist!
Scent: 8/10
I couldn't pinpoint the scent of the product but it definitely wasn't repulsive.
Whitening/Brightening effect: 9/10
Immediate results after removal of mask. However, whether the results are permanent or temporary remains to be seen.
Skin condition after the mask: 10/10
Skin felt sooo smooth and pores looks barely visible. I'm left stunned!
Price: 8/10
Quite a reasonable price since the pack would be able to last quite awhile. (SGD $27.90)