Previously, i mentioned that
Formula 10.0.6 sent me some stuffs to review
.
I haven't got about to review it until recently because i was trying out a new product and i didn't want it to clash and end up not knowing which product caused it.
Today's review is going to be on Best Face Forward, a foaming cleanser.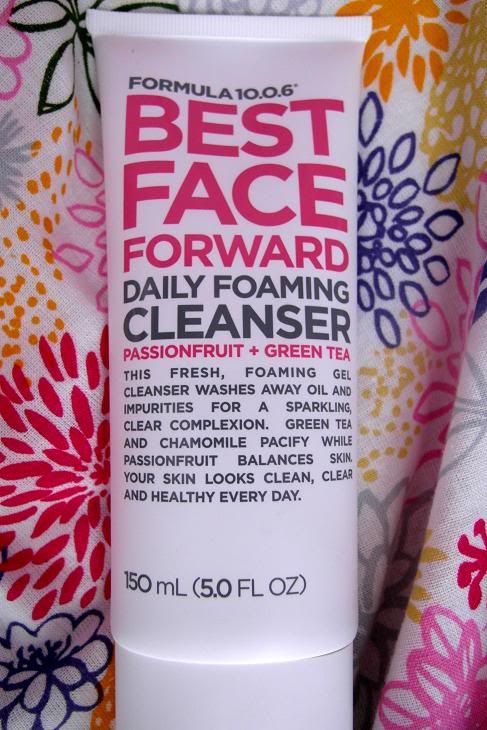 The picture already says it all, with the description being on the packaging. Green tea is also full of anti-oxidants which are really good for the skin because it fights free radicals that cause your skin to age prematurely (thumbs up!).
For starters, i really like the packaging. Not just because it's pink (and that the scrub is purple..) but because it looks really funky and will definitely attract their targeted group : Students and teens. Besides, I've always seen their products around Watsons and they're definitely very affordable!
More information about the product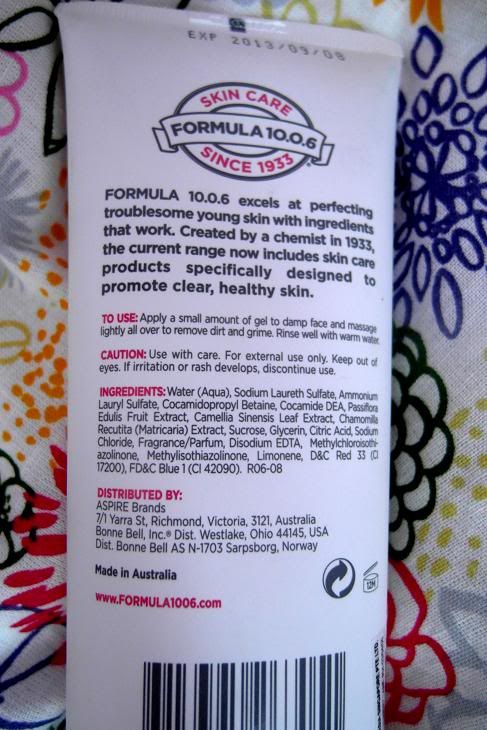 The product has a distinct passion fruit smell, and doesn't smell overly sweet. It's very gentle on the skin, therefore i feel that it would be a good product for people with sensitive skin. However, some products might cause people to break out so results might differ for different individuals.
The product comes out clear and almost like gel cleansers, but stickier.
It lathers up pretty quickly and quite well, and the lather is pretty light but at the same time has quite a gel-ish texture. It's pretty hard to explain, but i like the way it feels on my skin :D
It's so fluffeh I'm gonna die!!
After cleansing my face with this, it does feel cleaner and more supple. While washing it out, it does not have that "siap siap" feeling that you get after washing your hands with detergent because this product does not overly deprive your skin of moisture, so ++ points for that again (:.
Cleansing Power: 3/5
Since it's a cleansing foam, and a gentle one at that, i felt that the cleansing power was not that great. It wouldn't be the type of cleanser I'd use to remove excess make up at the end of the day without using a remover. However, as a normal daily cleanser for non-makeup wearers or for rinsing after makeup remover, this will be quite appropriate.
Packaging: 4.5/5
Cute and funky, with a touch of classic chic. I like that they always add a pop of colour.
Scent: 4/5
I personally felt that the passion fruit scent with some green tea undertone was soothing and not too overpowering. However, nothing is beating my favourite cleanser scent from L'oreal right now, which smells of papayas and mangos (yum!)
Affordability: 3.5/5
Since I'm not exactly very sure of the price, I don't want to rate this too high and end up being too inaccurate. However, it's definitely affordable. I remember last seeing them at Watsons Plaza Singapura.
Overall: 4/5
Apart from being affordable, this product does really make my face feel fresh without stripping it of much moisture. I personally find that this product will be great for people with oily skin/combination skin and teens. Especially if they've just hit puberty and are experiencing oily skin and acne. It will also be a great daily cleanser for gentle cleansing (:.