Updated*
Okay so yesterday B and I were at a famous dessert shop near my house having lunch and i was enjoying my almond paste and we were chatting. Apparently while we were chatting, a bug flew into my dessert and I told to waitress and she had it replaced for me.
When she brought the dessert back out, we were skeptical about whether or not she changed the dessert or did she simply fish out the bug and returned it to me.
Therefore, being brave i took a spoonful of it and came to a conclusion and affirmed that she had replaced the dessert for me.
How, you ask?
Our conversation went like this

B: You sure its new one not?
Me: Ya hor maybe she just took out the bug then return to me. Aiya nvm la i try.
*Tries*
Me: CONFIRM GOT CHANGE LOR
B: Why? How you know?
Me: Its hot.

Okay so you might be going "Its hot, so?" but i ordered my dessert cold. Well, at least i didn't have to finish the dessert being skeptical about whether or not a bug had swam in it.
xx

-----------



*

Went on a date with B today for our 16th monthsary (I know all of you reading this out there who knows me personally must be so proud of me!) and we decided to dine at Nando's at Bugis Junction because we heard so much about it being real good and how there's a long queue there during lunchtime.
Bibi playing with his psp while waiting for our orders while i'm busy snapping pictures.
I had 1/4 Chicken (Lemon and Herb) with Mediterranean Rice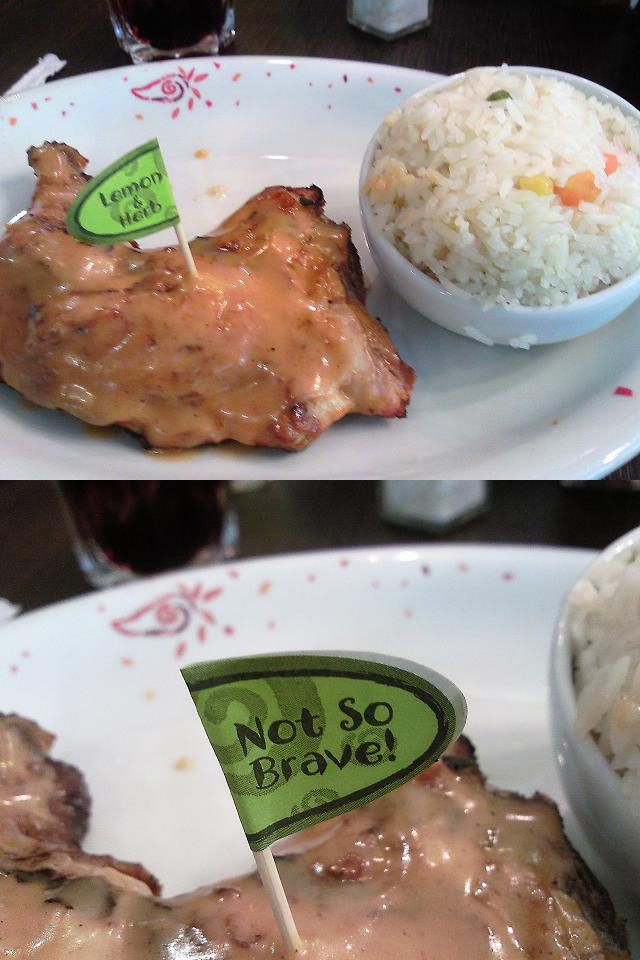 (I am not so brave, hahah)
While B had Chicken Kebabs (Mild Peri Peri) with 1 side. I think his side was potato skewered with lemon leafs.
Our conclusion : A complete and utter rip off. The food was mediocre and the price we paid for that standard of food and service was way more than what it was worth. The bill came up to near $40 with our orders and 2 drinks. 1 word: Over-rated. Well, this is my two cents' worth based on my first impression of what we got. We're definitely not going to go back there.
Afterwards we headed over to Iluma @ Bugis to Bella Kini to get a new bikini.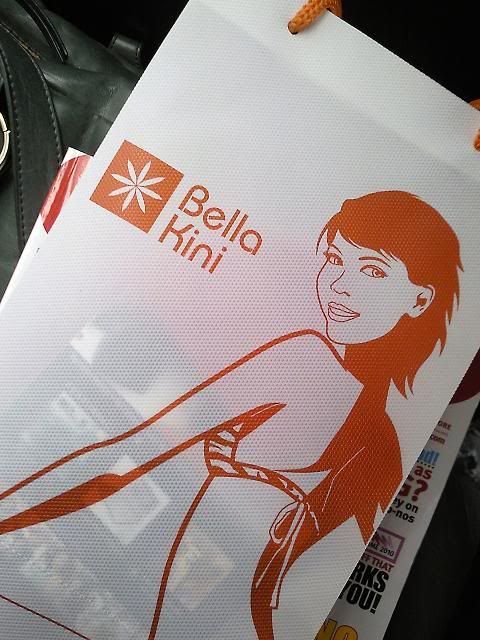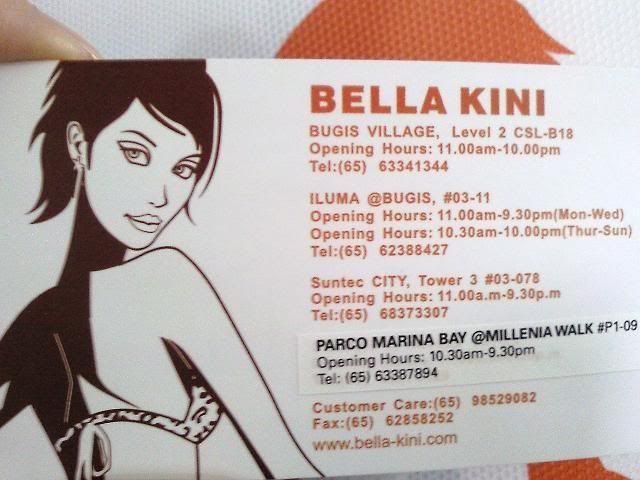 I got a RED bikini! Wanted to get a black one but it was OOS, so i got the red one instead. Thank god my skin tone works for most colours!
This one's free sized so i hope the bottom fits me properly! It sucks having a non-existent butt/boobs.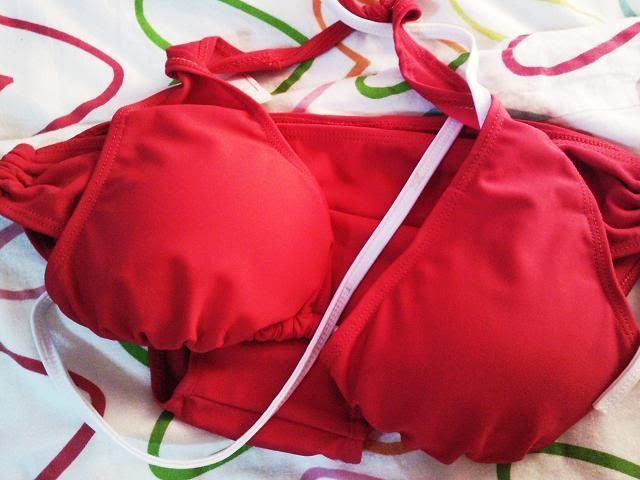 I found out about this shop from July's issue of Cleo and i decided to go check it out. I gotta say I'd gladly go back there should i need anymore swimwear! (A tad expensive though. This plain one costs $38 and they have ones going up to a hundred odd dollars!). However, the service was good and the salesperson/person-in-charge was really efficient and professional!
Overdue: I went to a wedding lunch at Mandarin Orchard Singapore. (Poshhhhhhhhhhh)
I went in the black Miss Selfridge bodycon because mumsie wouldn't let me go in jeans and my cousin and her fiance said they caught someone checking me out! LOLOL.
No pictures because i was too busy eating! Food from 6 star hotel leh!
xx