If you are following my twitter account,
Vainpot94
, you would have read that i got my mail from TheSampleStore.
Was super excited when i saw the package because it meant i would have more products to try and review hehehe. Expecting two more packages of items to arrive for review-al by the end of this week.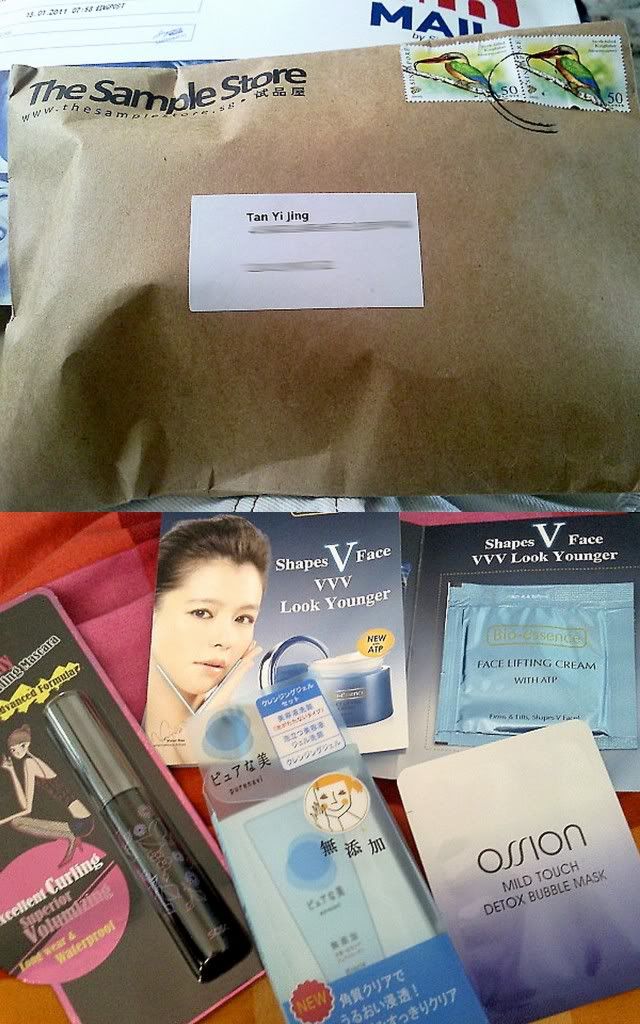 The items are:
Sasatinnie Super Dolly Powerful Curling Mascara
Purinavi Cleansing Gel Set
Bio-essence Face Lifting Cream
Ossion Mild Touch Detox Bubble Mask
Amongst them is a retail sized mascara (normally when you check out samples from TSS, you get a sample size, or in some cases a travel size or for some items the retail size), the Sasatinnie Super Dolly Powerful Curling Mascara
This product has been awarded "2010 Beauty Queen" at OnlyLady.com !

Sasa SASATINNIE Super Dolly Powerful Curling Mascara Advanced Formulais endowed with the innovative radial shaped comb that is specially designed to separate and lift every lash, including the corners of the eyes and lower lashes to build a glamorously curled lash look without clumps.
The breakthrough power curve formula, instantly lifts your lashes with breathtaking volume and extreme curl lock effect.



Your lasheswill be magically styled into perfect full fan in a second to complete your dolly-stylized look!



Its long-lasting waterproof formula is lightweight, which helps to lock in comfort and seal out moisture all day long.

Retail Price at Sasa:
$21.90!!
(And i only paid $2.99 to check out all the products shown above!! Yes, including the mascara!
Get your hands on this while stocks last. Become a TSS member

HERE

)

How to use it.
1. Apply before the application of eyeliner and eyeshadow.
2. Use comb from root of lash lines and generously comb out.
3. Pull upwards for visibly curl look.
A. For lower lashes hold the comb horizontally and comb in "Z" movements.
B. For very fine lashes, hold the comb vertically and comb upwards.

Couldn't wait to try them from the moment i got them so here are my Dolly Eyes!!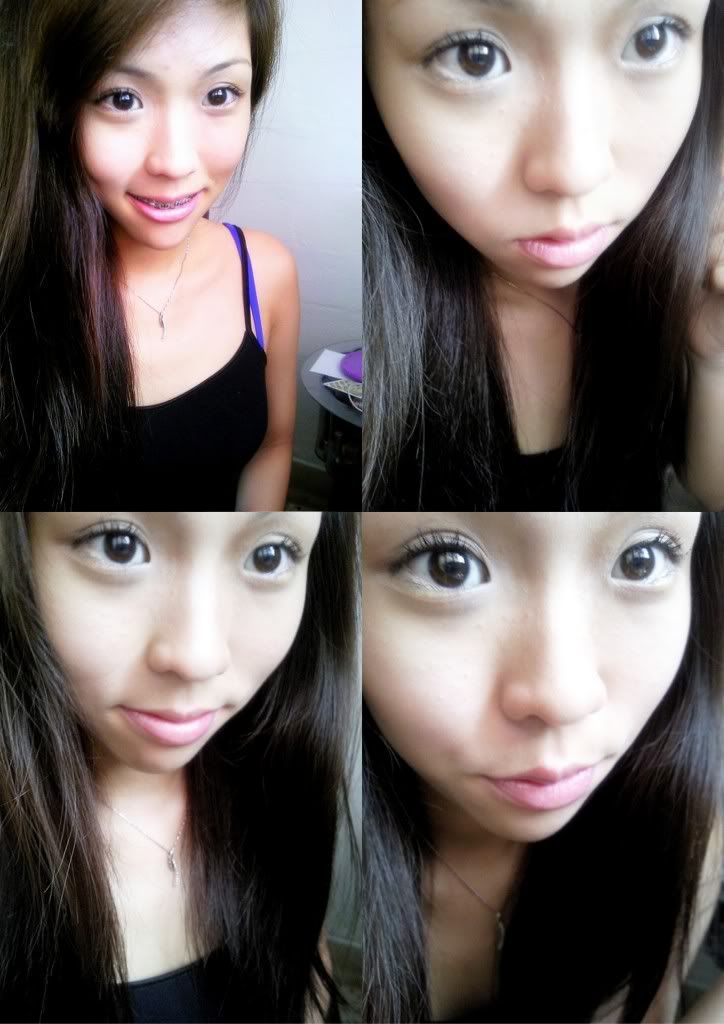 As you can see, they do look like a pair of falsies. It gives amazing volume, is clump free AND lifts and curls your lashes for Dolly Perfection! The product also dries rather quickly and application is fast and simple. The comb-like brush enables it to seperate each single lash from another to give you perfectly defined lashes.
My review for it is that they do really look natural and yet Dolly (in a good way). I really hate mascaras that are over the top with volume or length and this gives me the best of both worlds. They really do widen and makes my eyes look brighter. I'm gonna use this on future dates so that i can look cute and doll-like hahahaha.
-

-

-

-

-

Apart from this, the mascara is actually waterproof. From my personal experience, there is actually no need for people to purchase waterproof mascaras unless you're going to be crying or have eyes (like mine) that sometimes tears for no reason.
One reason being waterproof mascaras are a tonne harder to remove as compared to non-waterproof ones. They also sometimes tend to darken your eye area with pigments if you can't remove them completely. Worst case senario is that the mascara stays on your lashes like superglue and won't come off unless you rub/wipe really hard (which is harmful for your eyes as it WILL cause premature aging and sagging around the eye area).
Another type of mascara are the ones that ARE waterproof but come off with warm water (or so it states) like my Maybelline Long Extreme Double Stretch.
These mascaras
ideally
lets you have the best of both worlds but many a times they're just in between waterproof and non-waterproof. Sometimes they even come off with room tempreture water which defeats the purpose of being "waterproof".
But the thing about this mascara is that it IS waterproof (die die won't run when in contact with water) but super easy to wash off (with an average working makeup/ eye makeup remover). Not only that, it doesn't clump, doesn't flake and doesn't smudge.
IMO, definitely worthy of it's title of
2010 Beauty Queen