This post is soooo overdue, I swear.
Will have product reviews up soon, I promise xoxo.
Went to Pulau Tioman with B and his family during the 3rd week of March. It's my virgin experience going on a holiday by the beach. My family, which is full of girls, rarely goes overseas and much less going to a place where shopping is minimal and so close to nature.
Definitely not my type of place, but it was a good experience and i did enjoy myself there. Coming back to Singapore with our hectic lifestyles makes me miss the idyllic lifestyle the locals have there.
We didn't sleep the previous night and headed towards Orchard (where the coach was waiting) to board the bus towards, i think, Mersing (was it Mersing?). It was supposed to be a 3 hour trip but because we were so tired, we literally slept throughout the trip and when we woke up, we were nearly there at the Jetty/Harbour?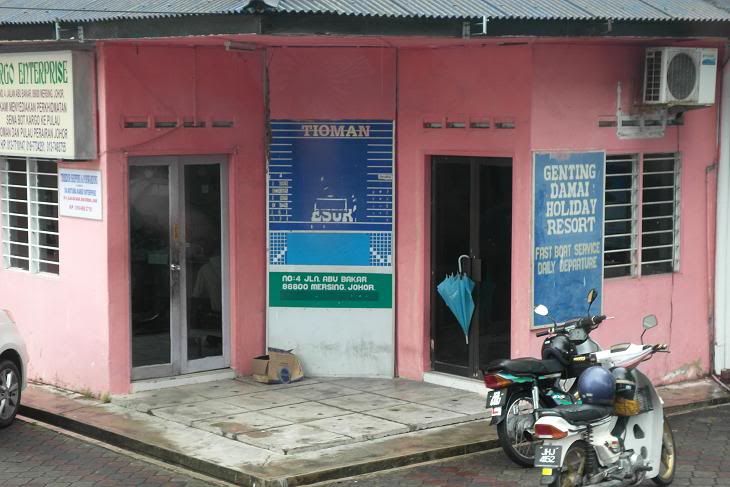 This is the island we were on for the following 4 days: Pulau Tioman
And we had our holiday at Paya Beach!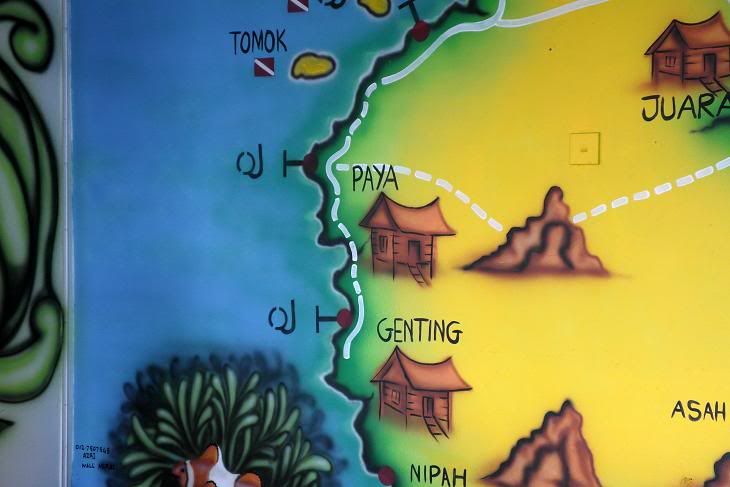 2nd stop of the ferry, after Genting (not Genting Highlands).
We were a group of 21 people!! Just take a look at how many ferry tickets we had!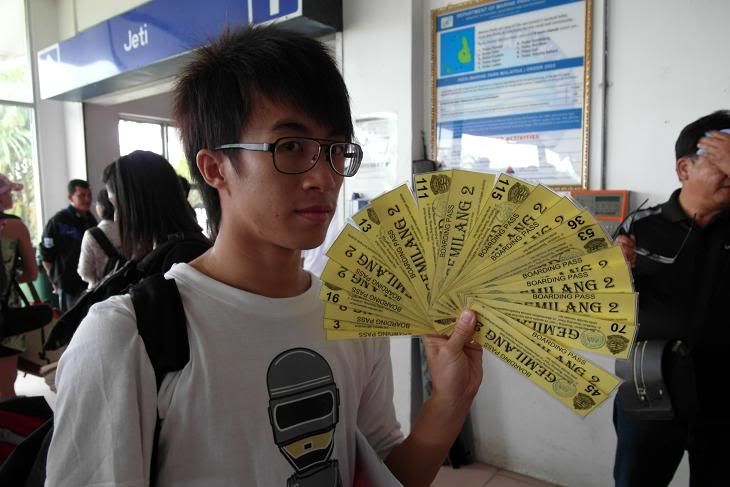 The ferry actually had a cabin part and the open-air part on top. But due to the heavy waves that day, they didn't allow anybody to sit on top and we were all crammed in the very stuffy cabin.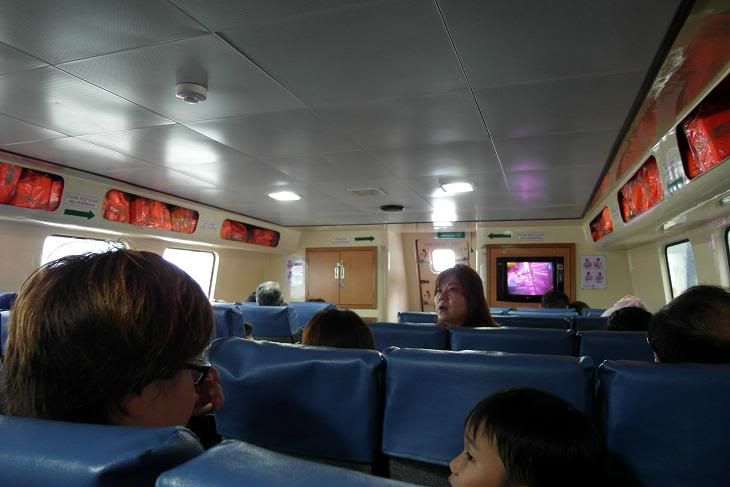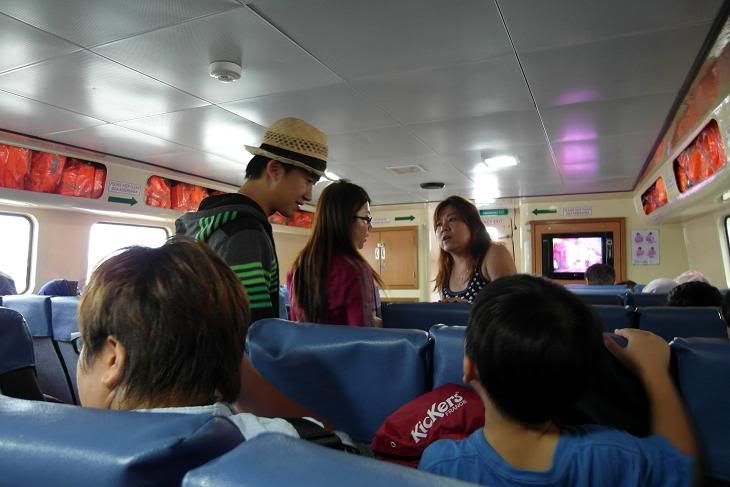 Leg space was quite minimal too.
The ferry took roughly 1 1/2hours but i also slept through that too hahah.
At the start of the journey, the waves were really strong and choppy (no wonder they didn't allow anyone to sit on top) and the boat kept skimming on the surface and it felt like a roller coaster. I think i was the only one who enjoyed the ride there haha.
After about 1 hour or so, we began to see land. The waves died down so they allowed us to go up to the top to catch a breath of fresh air and enjoy the scenery.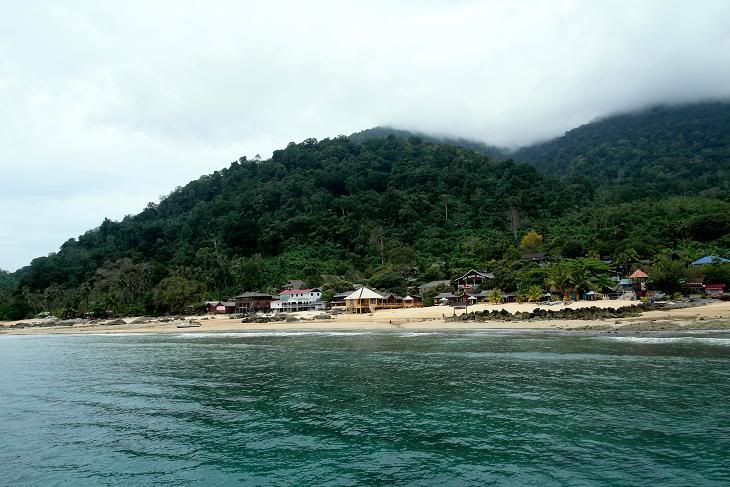 Genting!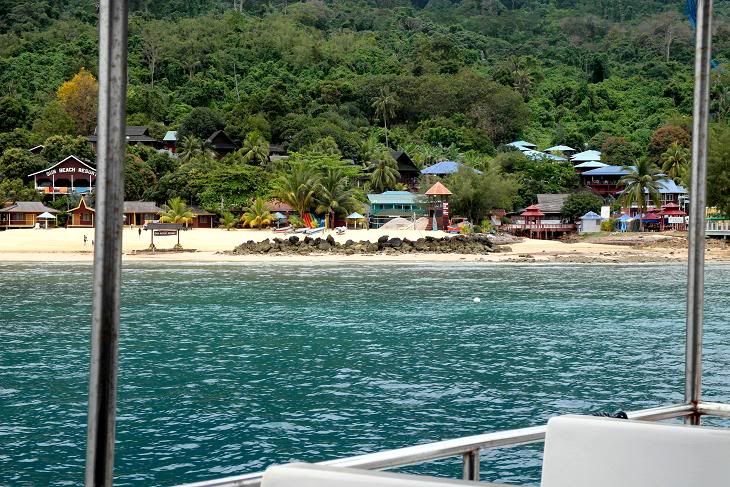 See how strong the wind was! Everyone was anxiously awaiting for the ferry to reach our stop!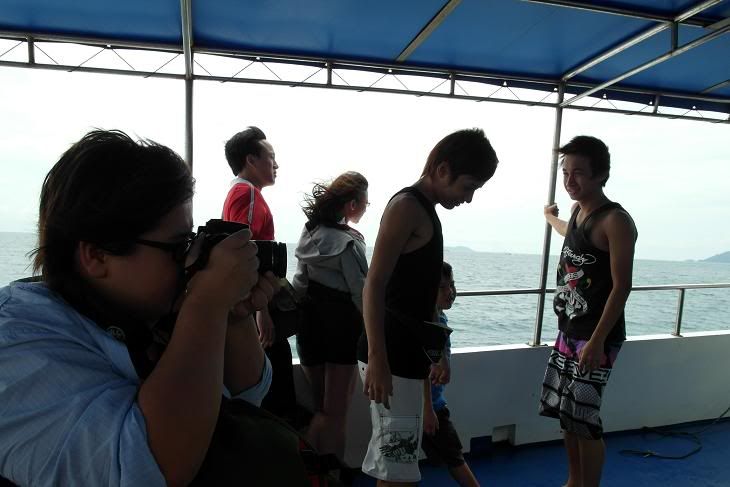 Eugene's bag likka uncle only.
We reached, checked in at Paya Beach Resort and went to our chatlets where we'd be staying for the next 3 nights!
Our humble abode!
The walkway to our chatlets were lined with these cute little lights that looks gorgeous at night!
Okay lah, in actual fact i just had to come up with a "nicer sounding" caption for my lousy take on an artsy shot hahahaa.
We went roaming around and then settled down for lunch at this quaint eating house where we had many of our meals (that were not covered in the package).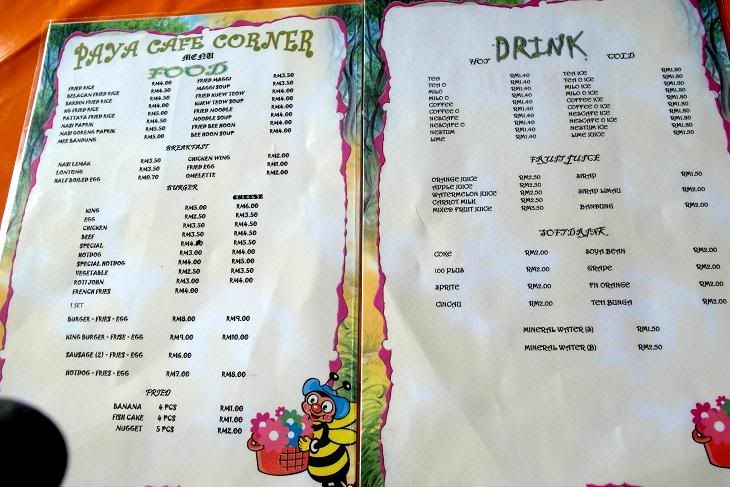 In Singapore, where can you find food that's THIS cheap!? And the quality of the food was superb, uber yums.
This cute little kitty has a marking shaped like a heart shape!
While waiting for our food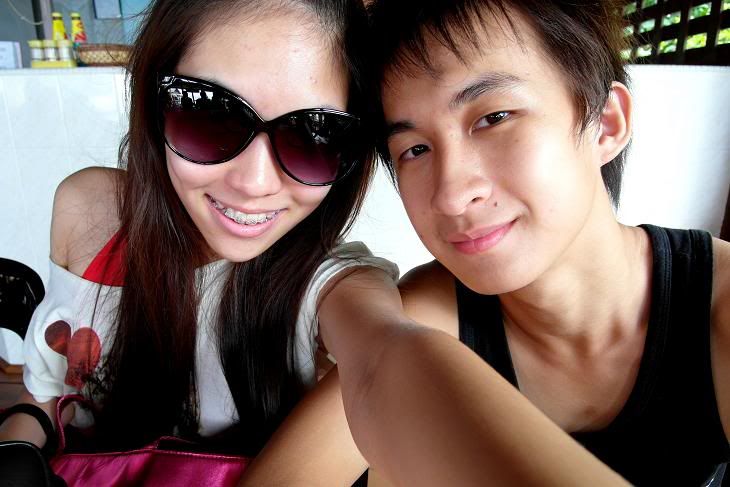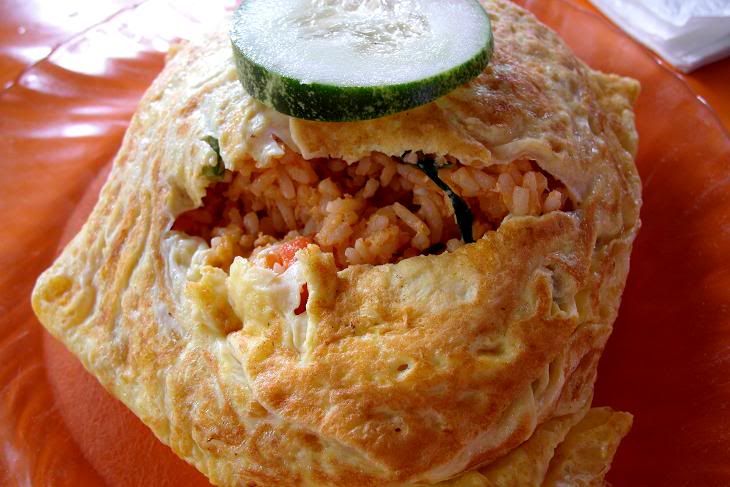 B's Pataya Fried Rice
My maggie goreng. So good omg i want it now ):.
We had this almost every single day of our trip lolol.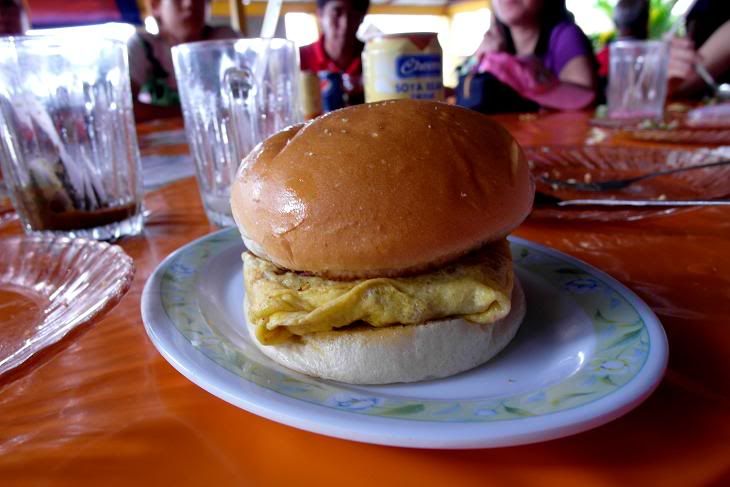 Ramly Burger!
Walked out to the jetty to take a look around there~
Oh yes, before I forget, let me introduce to you my best friend for the entire trip. No joke.
Wouldn't leave the chatlet without applying it hahahah
After lunch, we went back to the chatlets and since there was a pond of fishes under the walkway to our chatlets, the boys decided to have a go at fishing (which they did every day of the trip) with a handline and bread as bait.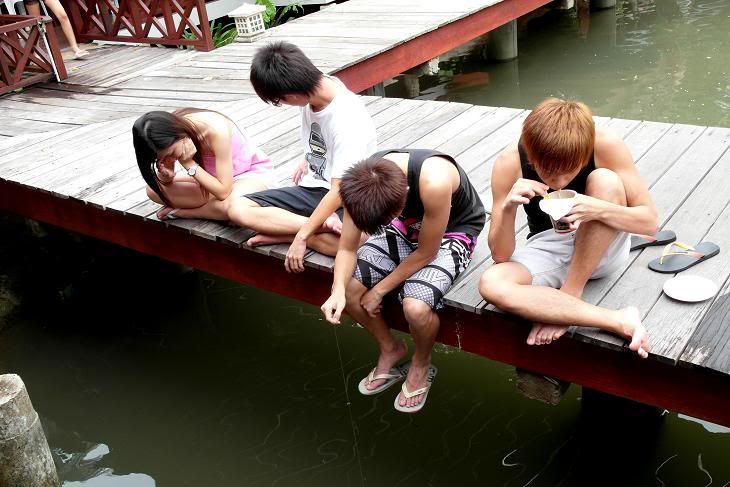 Everyone had a go at it hahaah but we did return the fishes back into the pond after catching them, so yeah.
That's all for day1part1. Staytuned, xoxo.