Okay, so here's the 2nd review for Dress Me's mask.
This time, i used the Whitening & Revive mask (Hahaha totally shows I'm a sucker for whitening right!)
The steps for usage is the same for all masks, therefore it is really easy to use! Open, leave on for 15mins, and say hi to whatever skin that certain mask you used promises!
Once again, prepare for unglam pictures!!
Before:
Wait 15 minutes while looking like this....
Massage the remaining essence into your skin (Do not wash it off, it's good stuff!)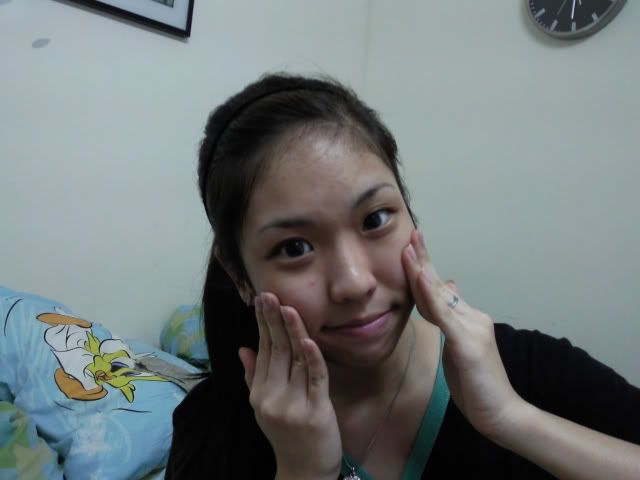 And compare the results!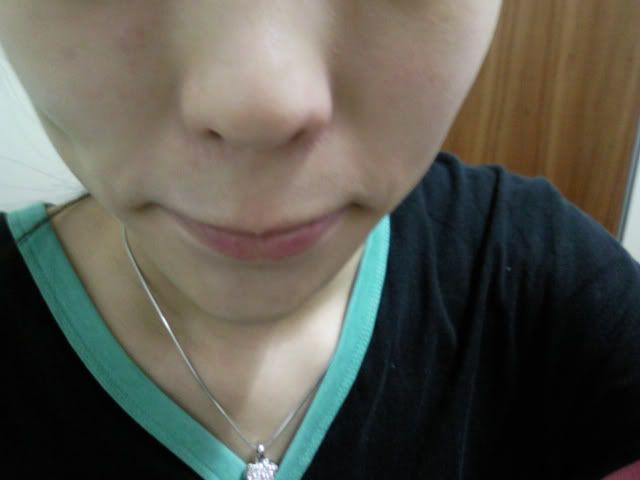 I gotta say, this mask really firmed up my skin! Immediately after the mask, my skin felt soooooo tight and it looked smaller!! The masks (including the previous one i reviewed) all had a light scent that was pleasant and made the whole process that bit more enjoyable! Plus, there was a light tingling and firming feeling as your skin was absorbs all the goodness!
Just to remind you babes!
Wanna get your hands on a box of Dress Me's masks? Dress Me is holding a contest on their Facebook page,
http://www.facebook.com/pages/Dress-Me/153684001343895, that is open to you!

All you have to do is........... post reviews of the face mask!
3 winners with the best reviews will be selected weekly.
Dress Me Best Review Contest
Submission period:
15/12 - 21/12
22/12-28/12
29/12- 4/12
5/12 - 11/12
Take a picture with Dress Me Facial Mask contest

- Submit 2 pictures onto Dress Me Facebook Contest Page (1 with the mask on your face, and 1 showing your face and the type of mask you are using)


- Contest submission: 17 dec - 22 dec

- Contest voting: 22 dec - 5 jan


- 10 bloggers that has garnered the most number of likes get to win a Dress Me Hamper :)

Thinking about getting the masks for personal uses or simply getting it to take part in the contest? Here's where you can get them!
1.Retailing at http://www.thesamplestore.sg/product/tag/14050/most_recent/0/sale (you can become a member HERE)
- 50% off all dress me mask
- Buy any 5 pieces of Dress Me mask and get 1 Dress Me Moisturizing & Refreshing Mask free
- Buy any 35 pieces of Dress Me mask and enjoy free delivery + 1Dress Me Moisturizing & Refreshing Mask free



2.Retailing at SaSa
- Purchase 2 pieces of Dress Me mask and enjoy 20% off
- Purchase 1 box (5 pieces) of Dress Me mask and enjoy 50% off