(Warning: Picture heavy post)
So last weekend, I was invited to attend
Secretive's
Blogger
Party for the launch of ElishaCoy's New BB Cream:
The Diamond Shiny Pearl BB.
It's objective is to give you a perfectly couture-d face that's 3-Dimensional and a natural looking glow! Furthermore, it contains not 1, not 2, BUT
7
Jewelery Complexes that do wonders for your skin. My review for and more information on it will be up some other time since this post is about the launch party itself.
The party was called "Diamond Sparkle VIP Party" and was held in a suite in Marina Bay Sands.
Dress code was "Diamond or anything sparkling" but i didn't own anything sparkly so i wore my black bodycon from Miss Selfridge and a diamante-studded flutter drop necklace.
My hair was curled with a curling iron from Rowetta that B got me for one of our recent monthsaries.
Before the party which was held at night, B and I went out on a mini date (hehe) before he sent me to Marina Bay Sands. Camwhore pictures!! (They're more or less the same ones i have on Facebook, so if you saw them already, just skip this whole chunk)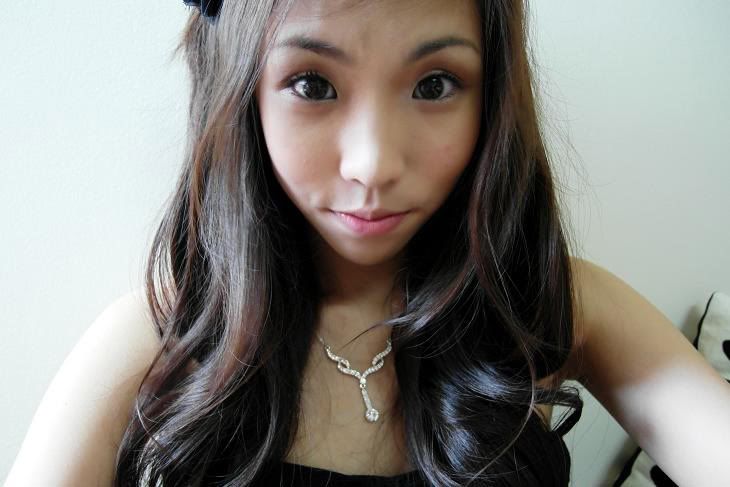 ME. Hehehe. Necklace's from Diva btw.
Kooky pictures with B.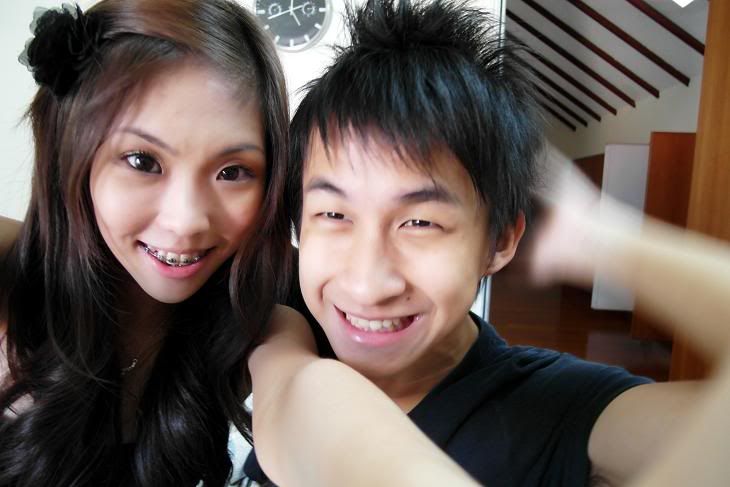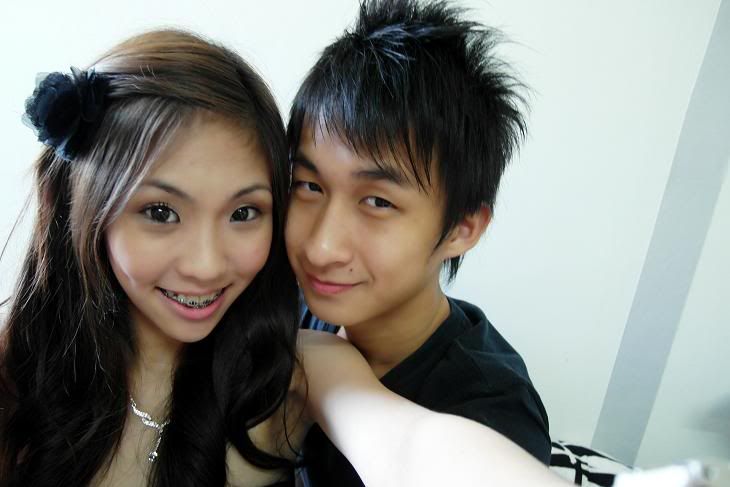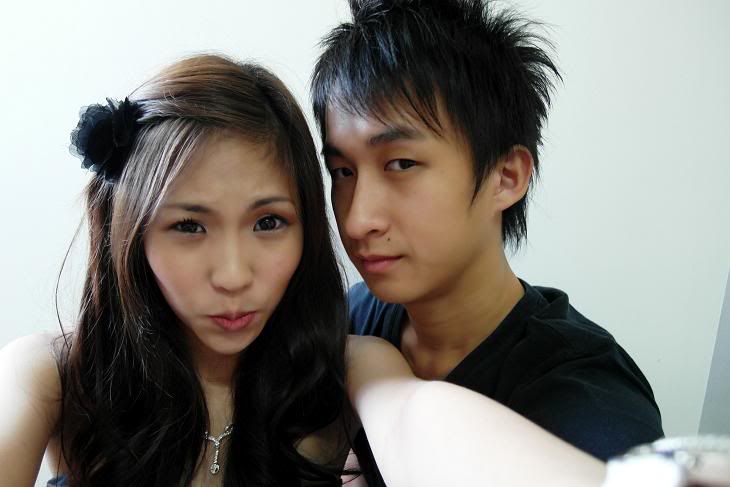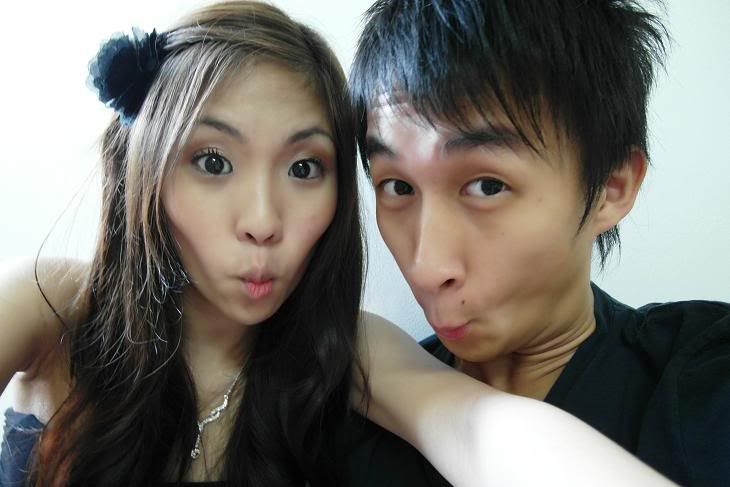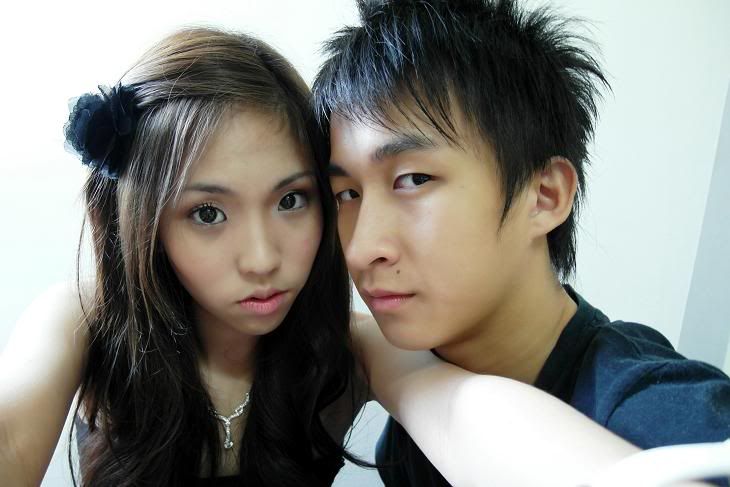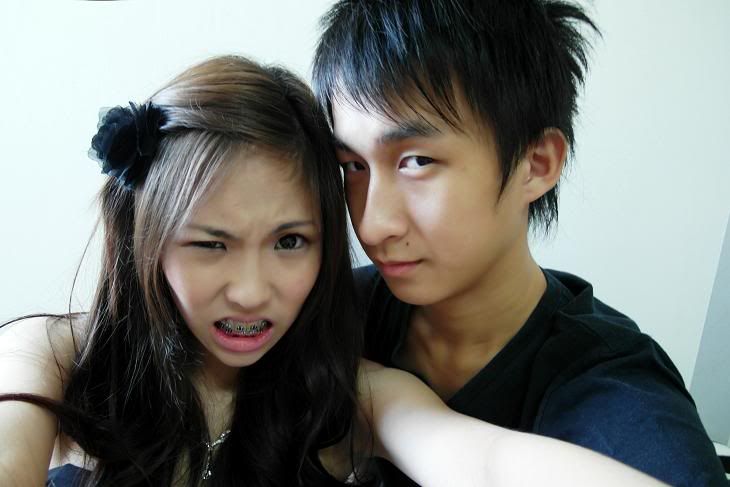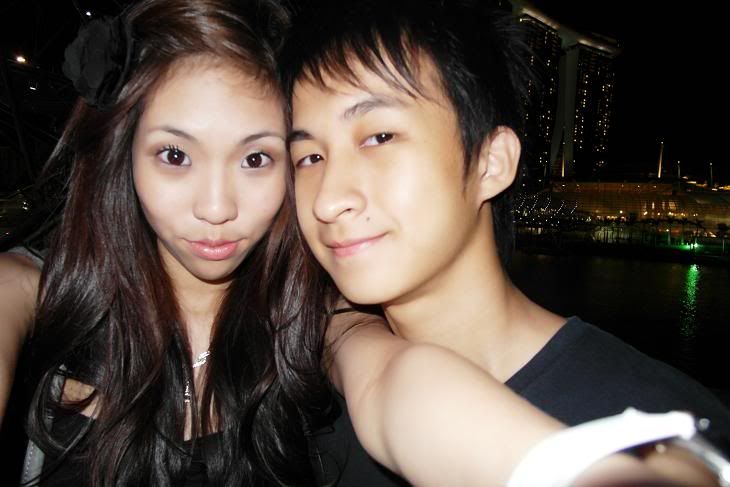 Had Subway dinner with B before heading over to Marina Bay Sands.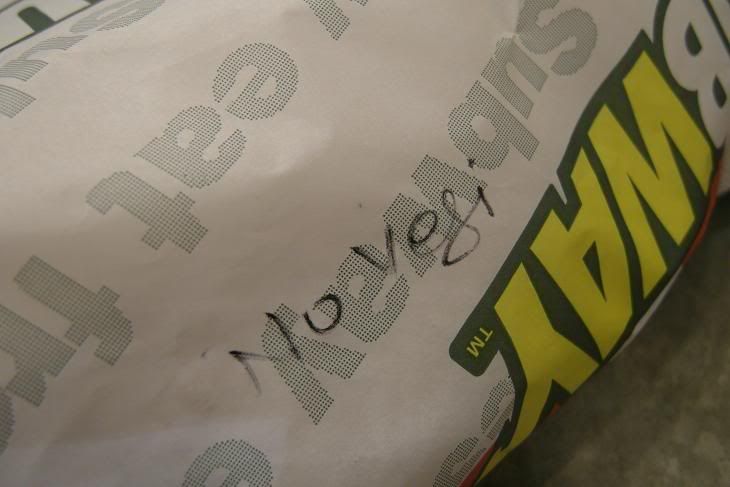 Mine. No vegiiiiiiii. No sauces.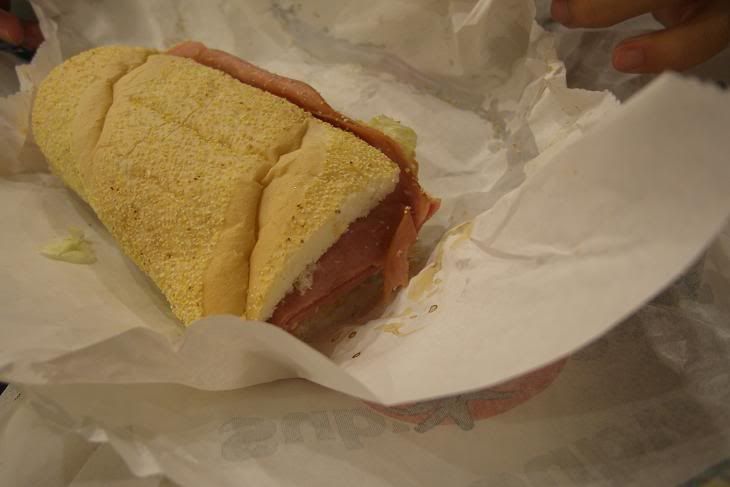 B's with Honey Mustard and i forgot what vegetables.
Went there via walking through the Helix Bridge. BOY WAS IT HARD WEARING 4 INCH HEELS.
Kiyora, the host and Brand Executive of Lush Beauty, (The company that manages ElishaCoy, Love More and Liole products.) then came down to the lobby and ushered us into the suite that had Lush Beauty's products nicely displayed like a show room.
It was held in a hotel suite because the team wanted to give us a cosy and relaxed enviroment to relax and enjoy ourselves.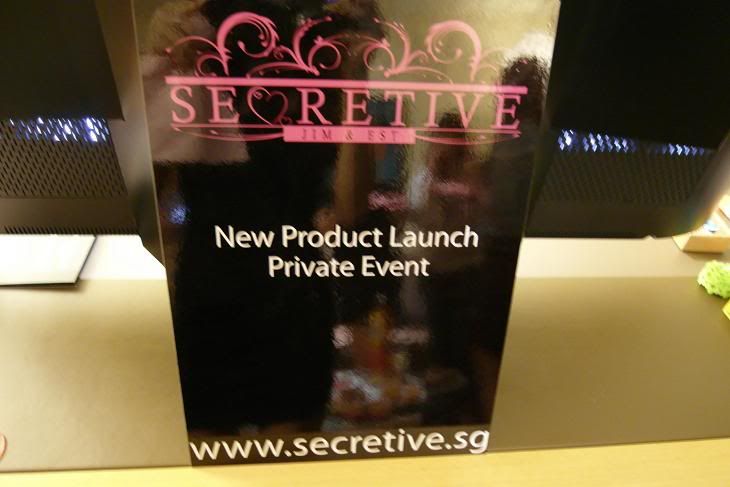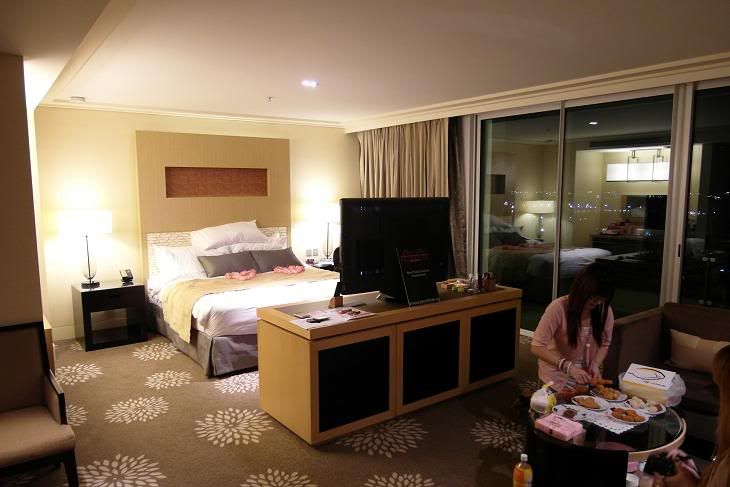 That's Kiyora over there, placing the food for us hehehe.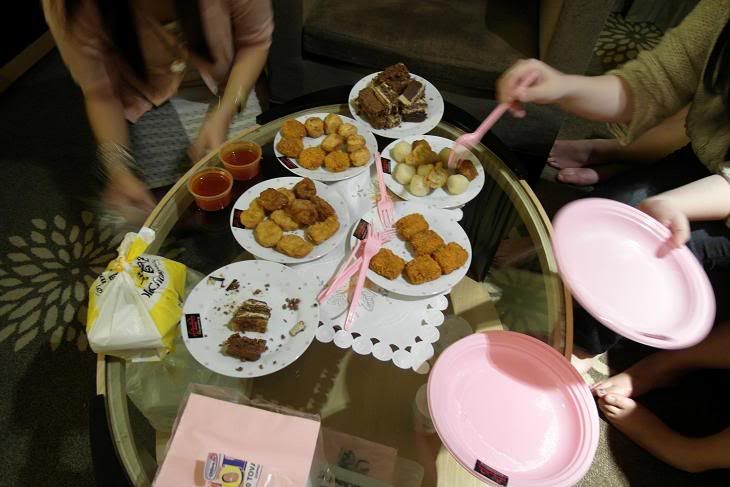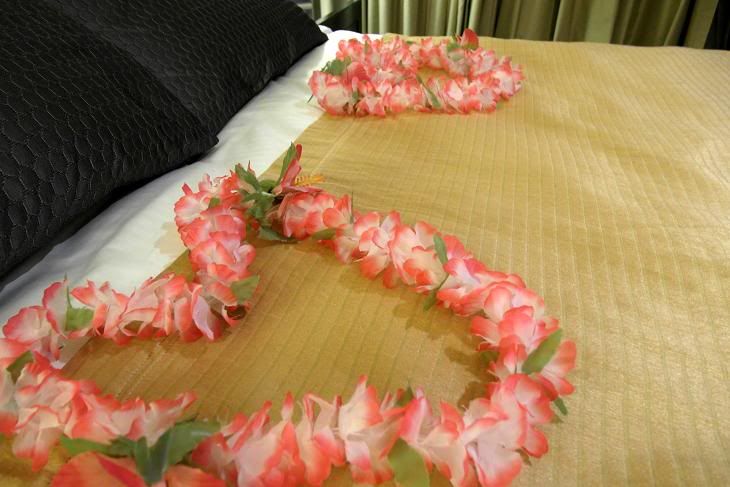 Small little details that adds a home-y feel.
Shoes. Can you guess which is mine??
Liole and ElishaCoy make up products on display by the dressing counter. Super pink and girly!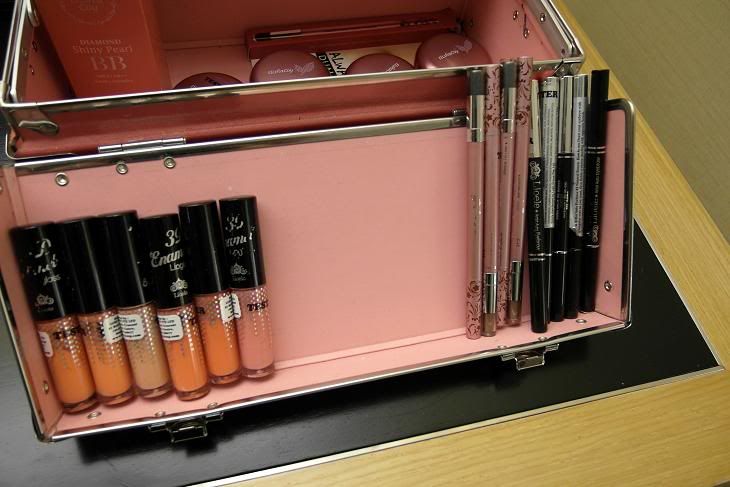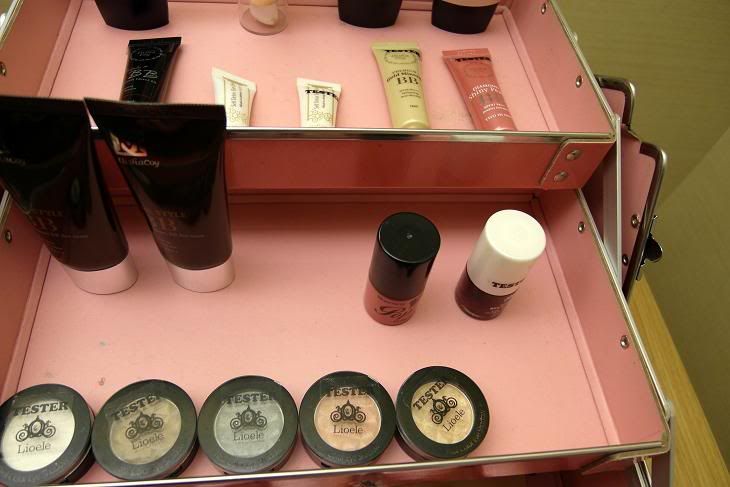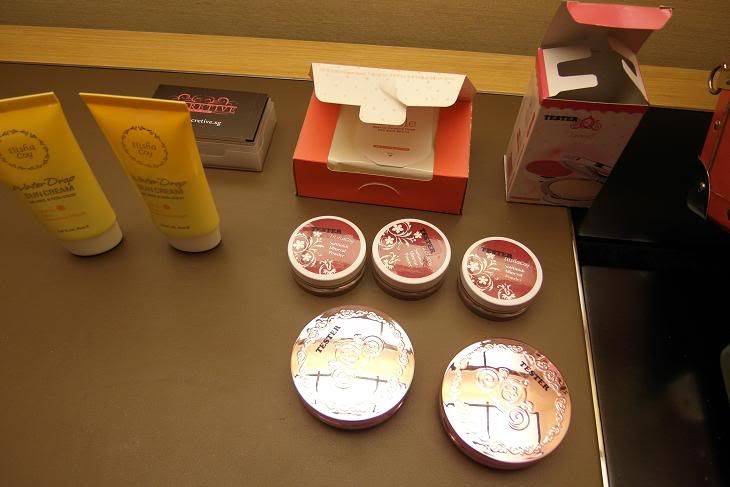 See the makeup remover wipes over there? After we tried the products on the back of our hands, we used the wipes to remove them and they were awesome!!
Falsies sponsored for us bloggers for the event.
The ginormous bathroom!!
I could seriously live in there lor. Just add tons of pillows into the tub.
Skincare products on display.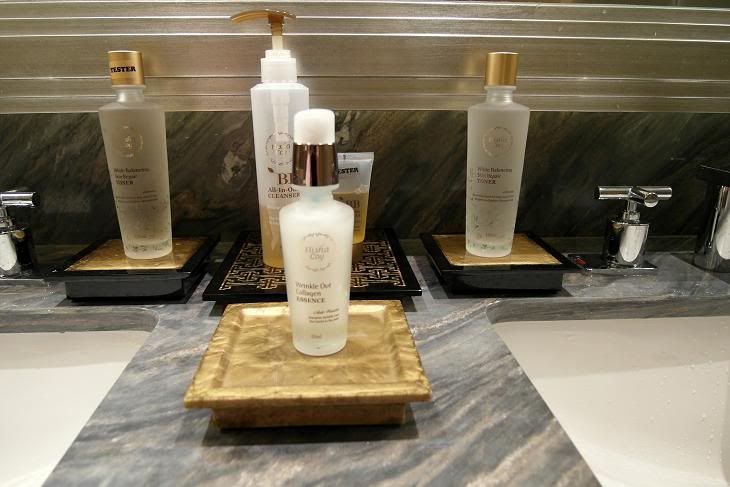 Bathroom so chio of course must take pictures!!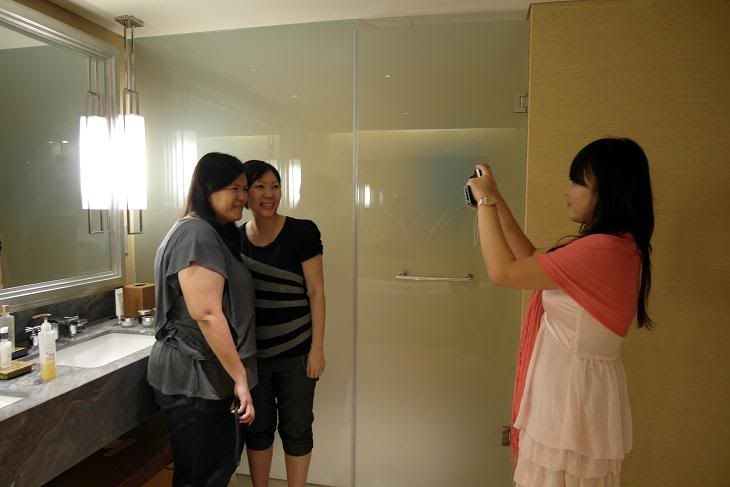 Of course must camwhore also la.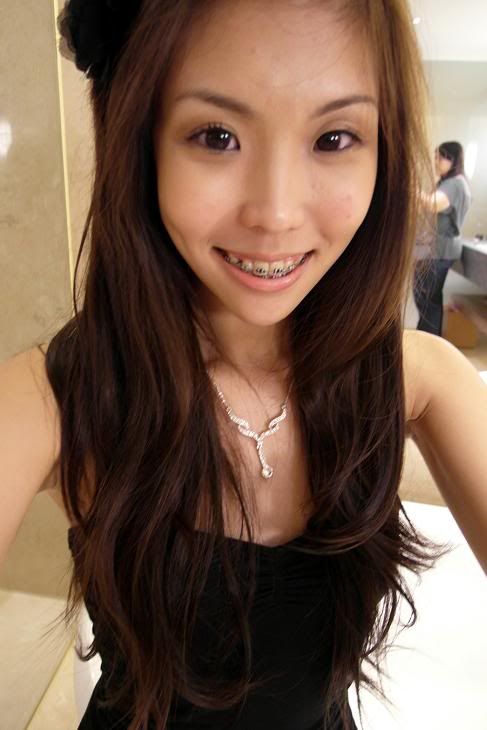 Then, little activites!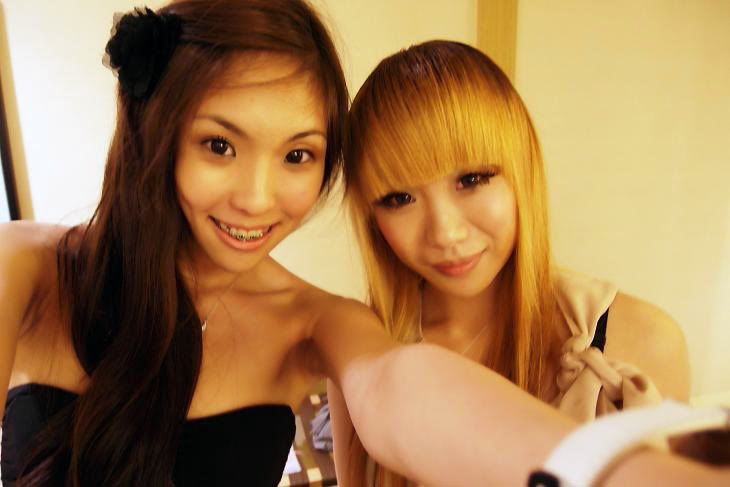 My partner of the day! While we were just chatting and mingling around, we found out we are from the same school: STC! Talk about small world haha. I think she's 4 years my senior? Not very sure.
We had to match the stones with their names (These are the 7 jewelery complexes found in the Shiny Pearl BB!)
Then, they gave us little bags to decorate and design! Materials are shown belowwww.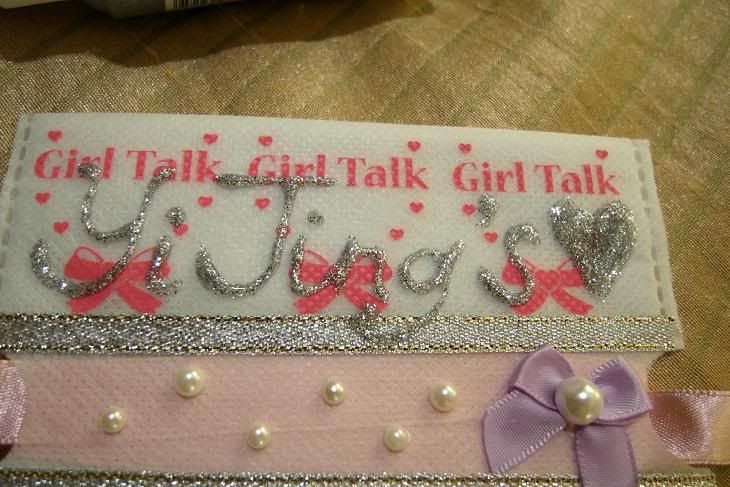 Everyone mingling around~
Good things always come to an end, but the end of the party marks the start of other goodies too! Very generous doorgifts from Secretive.sg!
Another box of Love More mask!! (YAY!)
AND
Limited Edition minature tubes of their two best selling BB's and their newly launched Shiny Pearl BB cream. Super excited to try 'em out and do my review on it!
And you know what? The good things never seem to end because Secretive is holding a MEGA sale!!
Where else to get prices like that, you tell me!!
So head over to www.secretive.sg now! (:.
Thanks Secretive for the invite and Kiyora and team for being such wonderful hosts!