Okay I haven't been blogging for so long but have been taking so many pictures when I'm out, I've built up quit a considerable amount worth of overdue pictures.
Therefore, this post is gonna be a long one so get ready for it.
Valentines Day didn't feel very special this year. Not because my dear boy didn't put in the effort or whatsoever, but it just didn't feel different from any other day besides it being our 2nd anniversary.
To me, that's how Valentines Day is supposed to feel. Why? Simply because it should
NOT
feel special.
Guys shouldn't wait till it's Valentines Day (which i might add, is overly commercialized with the sudden hike in prices of roses etc..) to shower a girl with tender loving care. Why shouldn't gifts, flowers, and dinner dates be a spontaneous decision and guys would then decide to surprise girls on a day they
least expect it
.
Valentines Day is so
overly
commercialized that girls end up always expecting something from the guy. Why can't guys do something for their girls when they least expect it, no?
I'm pretty sure majority of girls would rather receive bouquets on days when they're out on a little date with their guy, instead of on Valentines Day when they'll be comparing bouquet, gifts with other girls on the streets. (Eg. Why didn't you get me a bouquet as big as hers? Where's my big teddy bear etc etc.)
Although, i love the bouquet of purple roses the boy bought me on the day.
B came over to fetch my after school (just like any other day) and surprised me with a bouquet of roses by hiding them under my blanket! I didn't even notice when he brought it in because i was still doing my makeup/hair. I only found it while looking for my phone hahaha.
We had dinner at Sakea Teppanyaki (I didn't take pictures because i was too hungry when i saw the yummy food hehehe)
We then walked around town and shopped around~
For those who are kpo about what the boy bought me, it was a wallet from River Island + a small shopping spree.
Of course will have more pictures of us one!!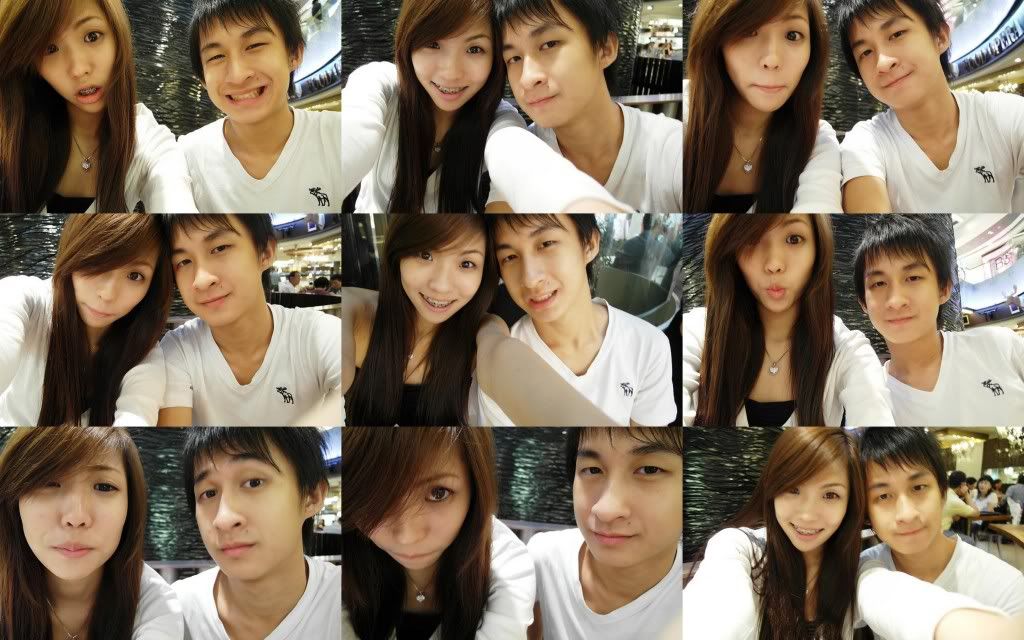 B's 20th.
Went over to FLB at Pit Building before meeting B to celebrate his birthday with him.
My hauls from there:
Makeup sponges are from John Little.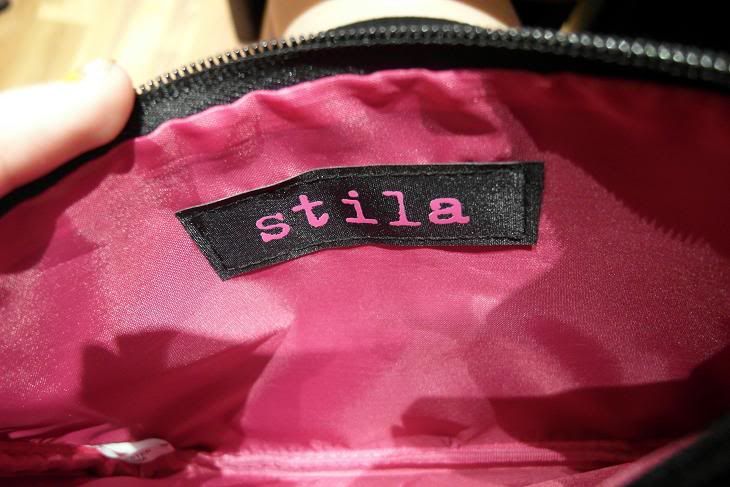 Stila Makeup pouch~
The two OPIs i got.
So sad that I'm gonna miss the next FLB ):. I'll be overseas then!
Treated B to Thai Express because we never had that together before!!
B's
Mine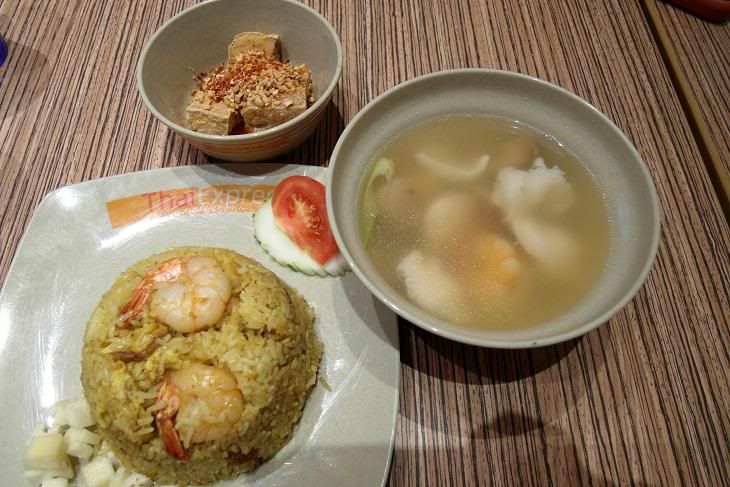 LOVE LOVE LOVE THAI EXPRESS' SEAFOOD TOM YUM SOUP~
Went to Starbucks because we didn't know where to go ):.
After which, we went back to his place because he was really tired!
THEN, kejun asked if they wanted to go to this field to play soccer. Of course he wouldn't miss it! He loves soccer ~_~. Me, on the other hand, just sat on a bench and took pictures!
THE CUTEST LITTLE BOY. He was running after all the soccer balls they kicked. Super cute!!
My favourite picture!
He's only 1 year old lor. Cute right cute right!
Some of the boys playing soccer~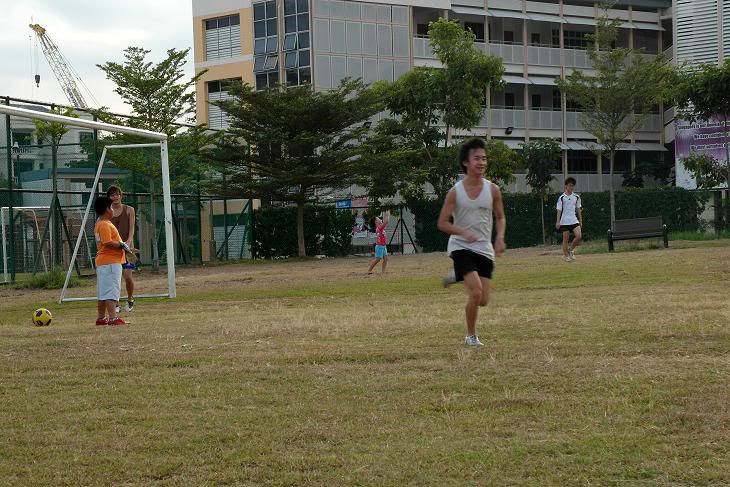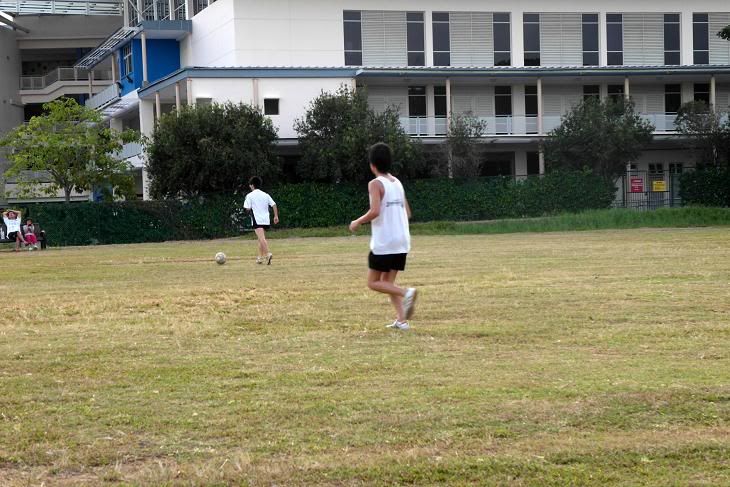 And the most epic picture of the bunch...
So we went back to B's place after that, and had Pizza Hut + KFC. Boy was it alot of Pizzas and Chicken. (No pictures again!!)
But what's a birthday without.......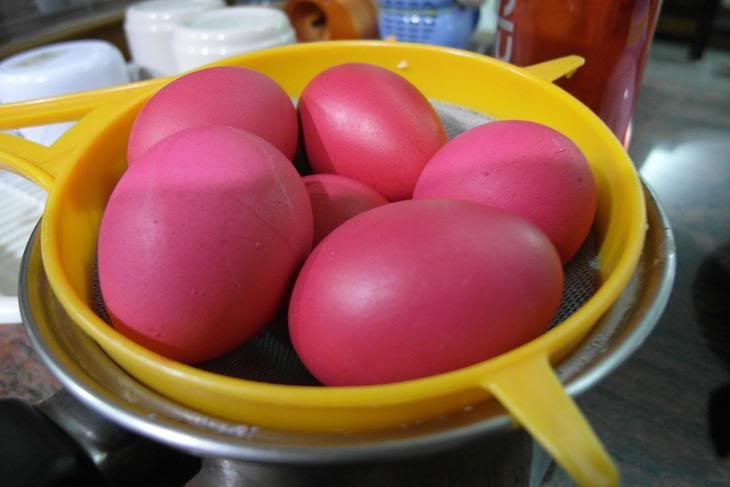 Red-dyed eggs!!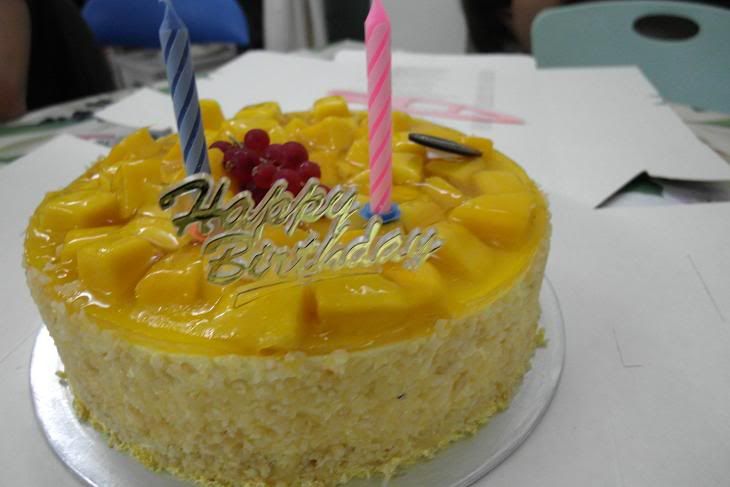 Cakeeeeeeeee.
And pictures with the birthday boy! He's 20 this year! The Big TWO-OH.