Why is my vanity shelf empty, you ask?
It's cause i got myself a new vanity shelf to put all my beauty products and makeup!! (It was self-assembled, with help from B and a lil from the sister)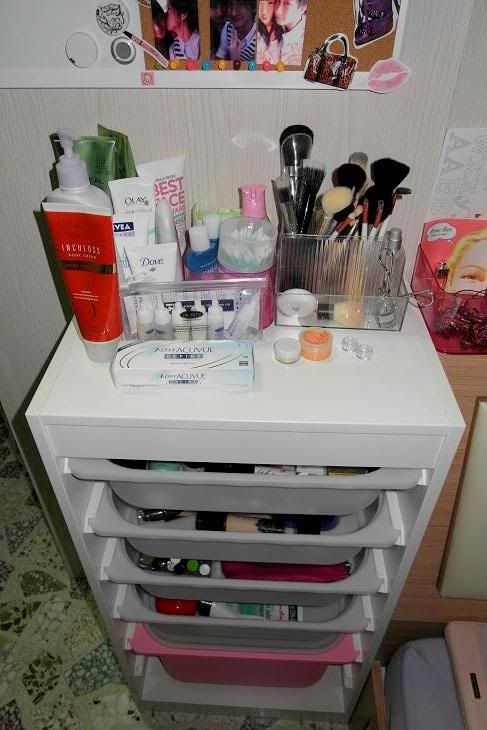 TEEHEE (so nigahiga hahaha)
6 compartments (for the flattest "drawers") as seen from the number of "slots"
Aerial view of what's on top of my vanity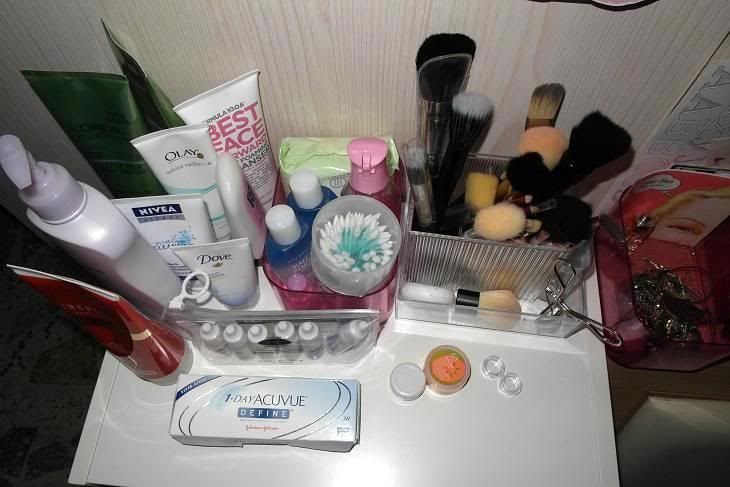 Brushes, makeup removers/remover wipes, cleansers, body creams and contacts.
1st Drawer
Skincare and pre-makeup-products.
2nd Drawer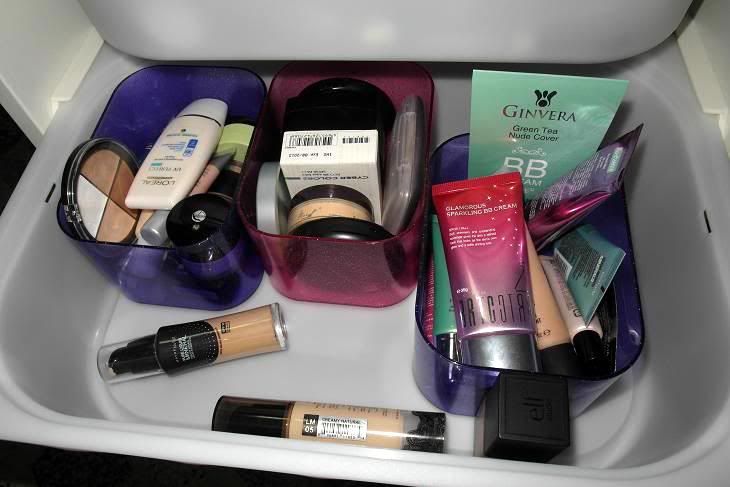 Primers, concealers, BB creams, powders.
3rd Drawer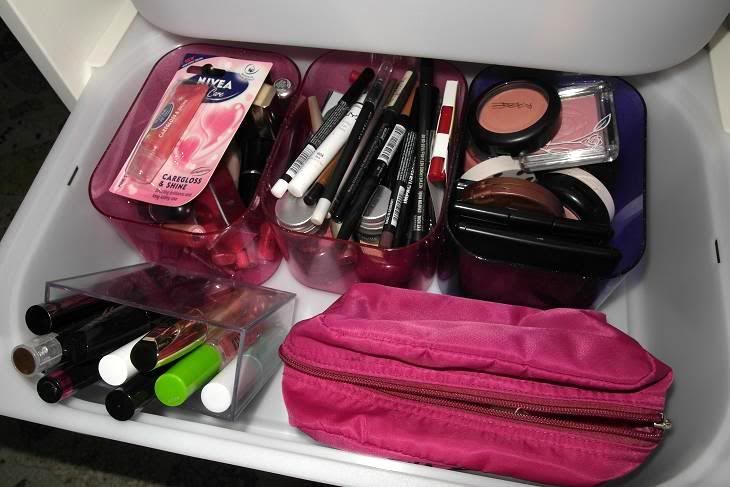 Blushes, lippies/glosses, eye makeup.
4th Drawer
Masks and samples.
5th Drawer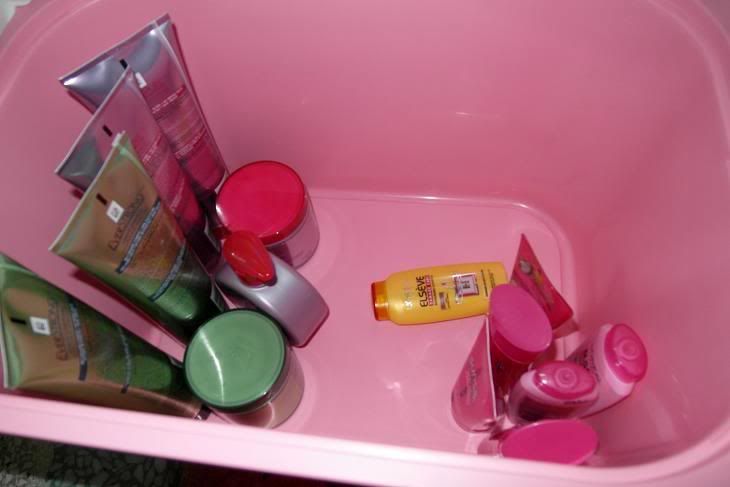 Travel sized hair care products and brand new haircare products.