Hiiiiii! I'm back to update my blog tonight. Went to collect my Sunplay hamper (which I won previously from Sunplay's Facebook page from a Testimonial Contest) from TSS's office yesterday, and Living Nature's Nourishing Day Cream (which i also won, LOL) from a Spot The Difference contest held last( or the previous) night.
As the title suggests, today's review shall be on Living Nature's Nourishing Day Cream. (For normal to dry skin)
50ml tube, R.T.P $35. (They also have the bigger sized one, which is retailed at $86/bottle)
The cream has a semi-cylinder shape and is made of plastic. I personally like the packaging as it feels quite "class" to have it on your vanity, with its simple and chic design. Since it doesn't have SPF, I might actually use it at night too!
Even though as puny and small the bottle (and 50ml) looks (and sounds), the amount is actually quite substantial as you only need a small bit every time. For a rough gauge at the size of the bottle: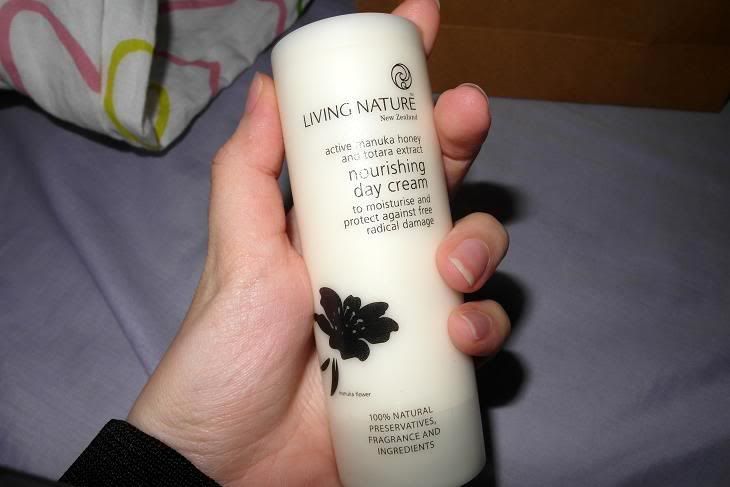 Product information: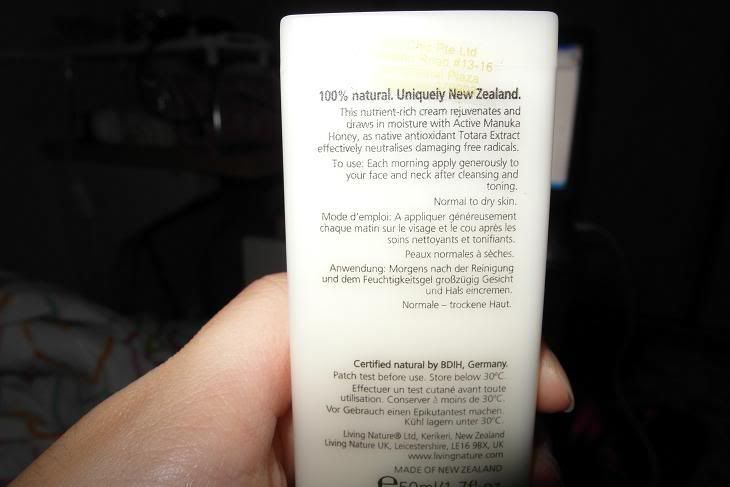 The bottle is designed such that there is no pump/bottle cap to remove, but instead you turn the bottle over (so that the words are inverted) and press down the base (flat side not curved) to reveal the opening for the product to be dispensed.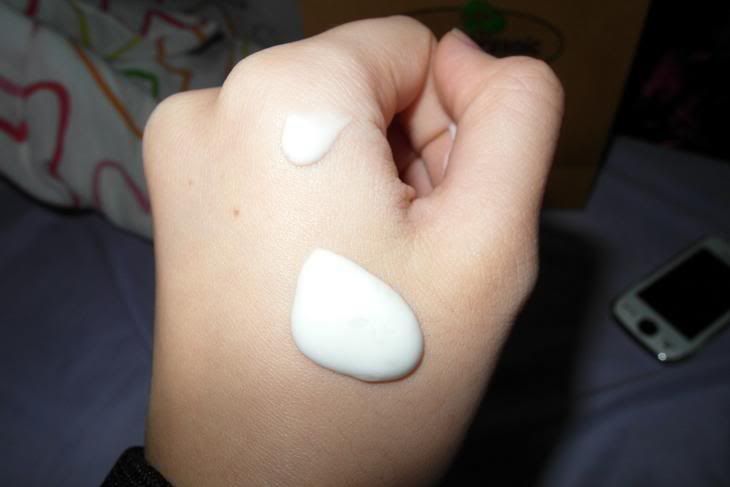 The cream is actually lighter than it seems, but still slightly thicker than
Ginvera's Aqua Whitening Cream
.
What i really liked about the cream was that, although it was stated on the pamphlet that it was suitable for normal to dry skin, it actually gives a MATTE finish, yet my skin still felt velvety smooth. (I tried it on my face, cause i dispensed too much product, but no pictures cause I wasn't in the state for pictures..)
Cost of product: 3/5
Quite costly for people around my age, if you'd ask me. Since Ginvera's does only cost $16.90 for a 40g bottle (which i think is around 50ml). However, L'Oreal's Youth Code Day Cream is around that price for 50ml also, and it managed to last me for a very long while (I'm still not done with it since getting it from L'Oreal last year) so this seems like a pretty good investment.
Blend-ability: 3/5
Since the cream was a little thick (not sure if it was water based or otherwise) it did take awhile for the product to be absorbed into my skin. Also, while massaging it into my skin, it did leave streaks but they went away pretty quickly as the product got absorbed.
Finish: 5/5
I liked that the product gave a matte finish, and made my skin velvety smooth- which is really good as a prep for pre-makeup!
Scent: 4/5
Since it was an organic product and additional fragrance was added to it, i think it smelt pretty good. Nothing sweet, nothing artificial, but definitely nothing foul and unappealing. It smelt a little like honey, only less sweet. Also a little like rose petal tea- without sugar. Scents might differ from individuals though, since everyone's sense of smell smells differently.
Texture: 3/5

Felt quite gel-ish and squishy, but was quite watery at the same time.
Nourishment effect: 4/5
My skin did feel more hydrated after use, and is still feeling really smooth right now as I'm posting this :D. Almost can't stop touching my skin hahaha.
Overall rating: 4.5/5
This product does a really good job moisturising, but will definitely fail to deliver for those who prefer a fuss-free skincare routine (which includes your moisturizer having SPF). This is not a problem for me however. If i'm willing to invest the money, this would definitely be one of the products I'll repurchase (:.