One of the things Maybelline gave to me in my
Maybelline's Face of The Week prize
was their eye and lip makeup remover.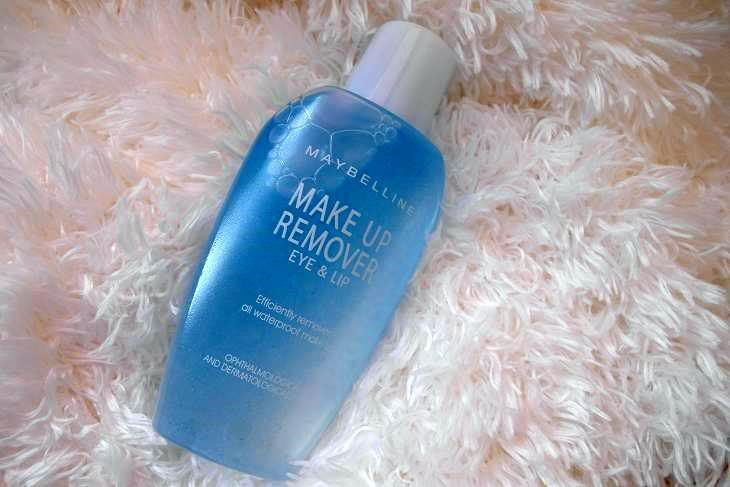 Just like how typical eye/lip makeup removers are, they always have two separate layers: one with the liquid, and the other with the oil. Since most eye and lip makeup are made water proof, the layer of oil is the dissolving agent so that your makeup can be removed with ease.
It doesn't have much of a scent, which makes it great for people with sensitive skin (:
I forgot to take the picture of the back of the product, so here is the extract
Efficient and Easy: This formula instantly removes all eye and lip make up, even waterproof and non-transfer.
Gentle: Formulated for sensitive eyes, it is especially very gentle for the delicate skin around eyes.
To use: Shake well before use.
(The outcome should look like this:


)

Soak a cotton pad with the lotion and apply on your eyes or lips. Follow facial cleansing with Maybelline Foam or Cleansing Milk.


Ingredients credited to google.
Dispense a good amount for you to remove your make up.
My tip for you is to not keep wiping back and forth, instead, just leave the soaked cotton pad on your eye/lips for 10~30seconds before swiftly wiping it off with light pressure.
Examples of it's cleansing power:
Before
After
See how clean the middle strip is?
Before
With Eyeliner, Mascara, and Eyeshadow
Leave the cotton pad on~
After
Super clean because everything's deposited on to the cotton pad!
One of the things about this remover is that, even though I shook it well, the layers separated quite quickly, therefore you have to be relatively fast while dispensing the product onto your cotton pad.
Effectiveness: 4.5/5
Works really well and is able to remove water/smudge proof eye makeup (if i'm not wrong you can use this for facial make up too!). -0.5 points off because i forgot to test it with lipstick. Also, unlike Biore's eye/lip makeup remover, this remover
does not feel oily after usage
. It might feel
a little oily
, but goes away
very
quickly.
Ease of use: 4/5
I personally would prefer to use make up wipes as they're fuss free and easier to bring out (no need to bring cotton pads, use and throw etc.). However, this bottle would probably last a good while since you essentially only need a little bit at a time. Also, since it's quite a small bottle, it would be easier to bring out as compared to Biore's eye/lip makeup remover.
Price: ??
Since it was a prize, I am not exactly sure how much does it cost. However, it should be easily available at Watsons/Guardians and major departmental stores.
Packaging: 3/5
Really simple packaging, but not something that would catch my eye. (Biore's is pink and girly and of better plastic material). However, the lines are really clean cut and the bottle is quite light.
Overall: 4/5
Depending on my needs, this may be something that i might repurchase (also depends on the price). My favourite about this product is that it removes makeup easily (as well as Biore's) and does not have an oily after-feel.