Sponsored Review
Previously when i attended
Judy Lin's Beauty Talk
held by Sasa and Shills, they gave us the option of choosing the items we want in our goodie bag. One of the items I chose was what Judy lao shi used in the Pore Cleansing Segment, which was shill's black gel deep sebum softener (this was step 1) because it (clogged pores, blackheads and whiteheads) is something that troubles teenage skin. Since clogged pores + sebum production are a lethal combination for pimples and acne, I wanted to prevent that by taking away one of the two in the equation.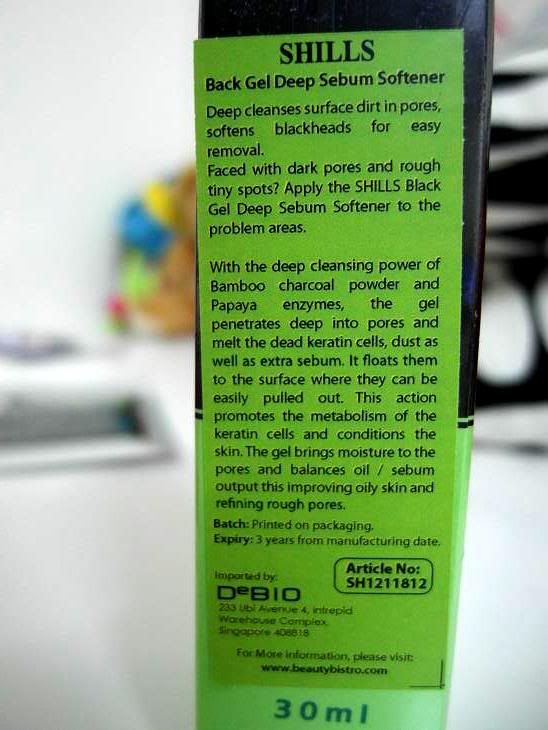 Most (if not all. This i'm not too sure of) of Shill's products are made from 100% plant extracts! (As you can see, cucumber, chamomile, aloe vera)
There's this circular stopper that prevents the gel from seeping out. You'll have to cut it to create an opening for the product to be dispensed.
Small opening after cutting the stopper away.
The gel is black, but not opaque.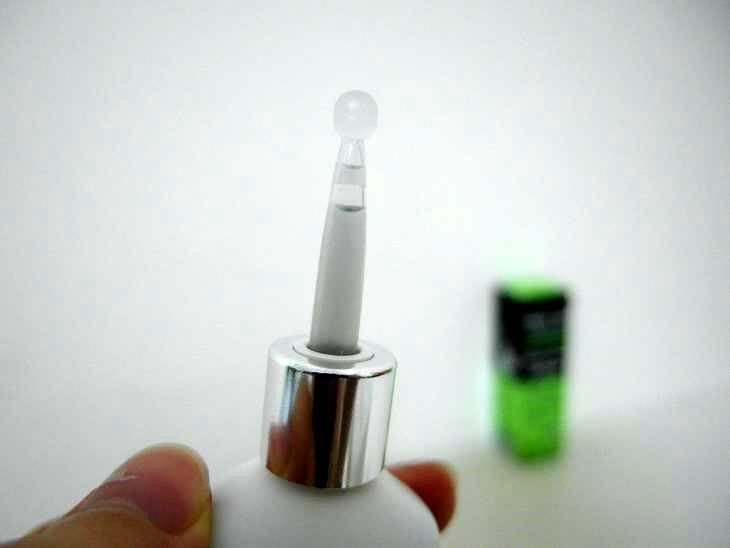 Use an adequate amount (depending on whether you want it on only your nose, or your whole face)
And my nose model is none other than the boy hahahah. I used it with him so that i can know what it feels like personally, but his nose will show the results better.
Slowly massage the gel in circular motions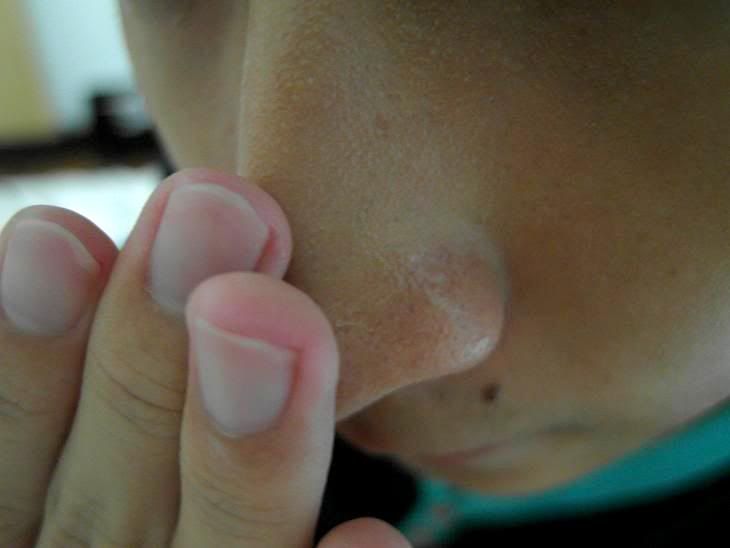 Pores slowly getting cleaner!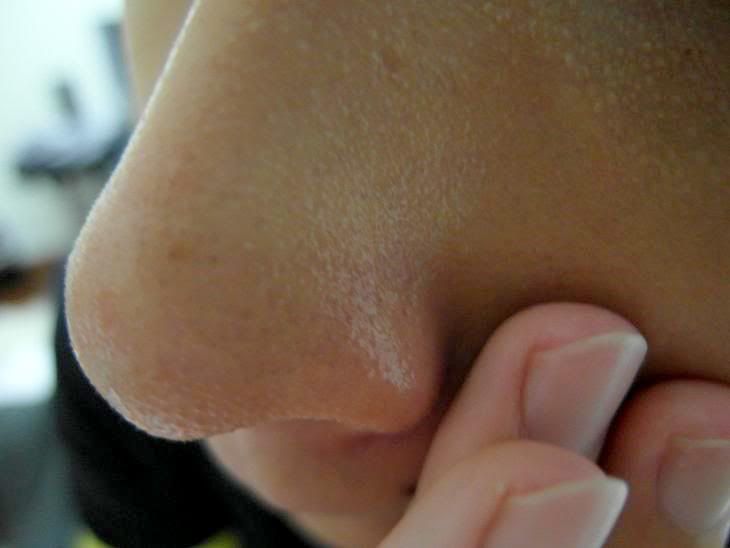 The gel actually gets absorbed into your skin (either that or by the dirt and blackheads to soften them) as you massage.
After:
Significantly less blackheads, the bumps smoothed, and less clogged pores
Since I didn't get to buy the peel off mask (because i left almost right after the event), we had to make do with Biore Pore Packs for the "removal" part!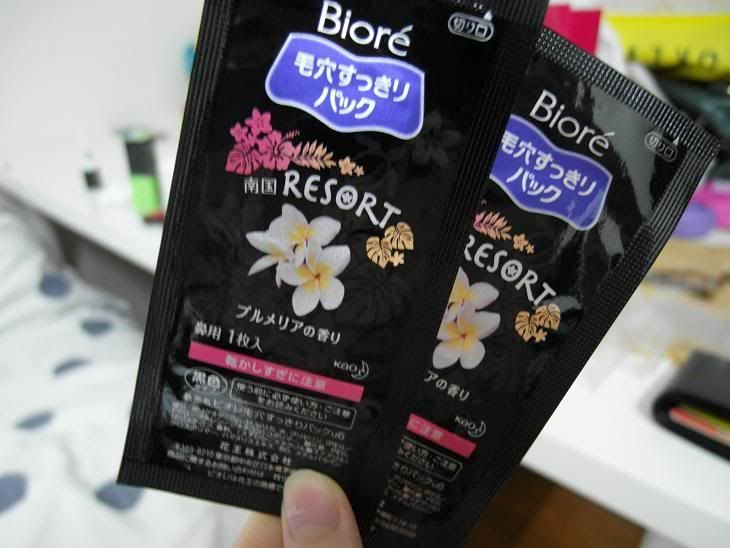 After peeling out: (This is B's pore pack btw)
Not as impressive as the volunteer from the event, but definitely a whole lot more came out as compared to the usual. See all the white specks.... AHHH they were in his pores!!
My thoughts
The gel didn't have much of a scent, and was really runny in texture. It didn't have the "hot sensation" that was stated on the box though. However, i think it pretty did a good job of softening the dirt/blackheads/whiteheads for easier removal on B, it didn't have much of an effect on me. Might get the peel off mask soon to see if results will differ.
"Softening" strength 3/5
The effect wasn't very apparent on me, but it was more effective on B (the bumps going down etc.). It might also be due to the fact that i had my face cleansed previously.
Scent 4/5
Not much of a scent, so definitely nothing repulsive.
Price 4/5
$23.90 for 30ml. Since you don't need to use much of this nor on a daily basis, this bottle will last a pretty long time
Availability 3/5
Only available at Sasa stores, but there are quite a few outlets island-wide so this shouldn't be a problem.
Overall 3.5/5
Will try it a few more times prior to deciding whether i will repurchase.