Sponsored Review
Gotta love the girls at Maybelline! Before heading over for the
F21xSMRT
event previously, Maybelline sent me their newly launched Hyper Sharp Liner to review! When i read on Maybelline's Facebook Page that they had launched it, I really wanted to go and get one for myself once it launches islandwide but now there's no need for me to!
No, Maybelline has not started to sell brushes (hence the brushroll), but instead, had this cute design for the press kit!
One slot for the liner, and four pockets for the stencils. I can totally use this as a bag (as soon as i find some decos to cover up the Maybelline words since it'll be quite weird to bring it out like that..)
Stencils for you to draw designs! On your body, face or by your eye!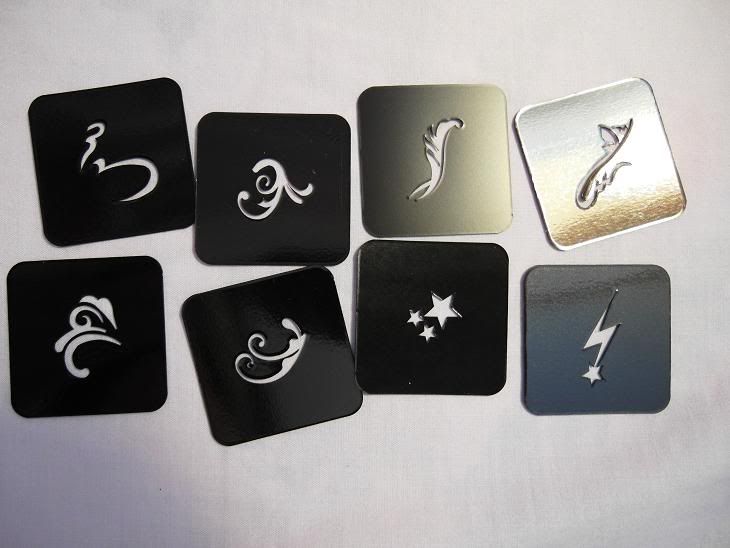 My favourite is this because it looks like a pair of wings
Dotted lines for you to unwrap the liner with ease.
Shiny plastic material for the whole "marker" with words and the cap in gold.
The tip of the brush is like K-palette's 24 hour tattoo. (Not felt tip. I'll call it a Brush Tip i guess?)
However, the selling point of this liner is that is has a
super fine
tip of..... 0.05mm!
I can draw such a thin line with the liner! (Well, i did thinner but it couldn't be seen properly so i re-did it.)
Thin line for light makeup (Only winged out at the end. I did not line the eyes)
Thicker line for more formal makeup!
To give you a better look at the eyeliner: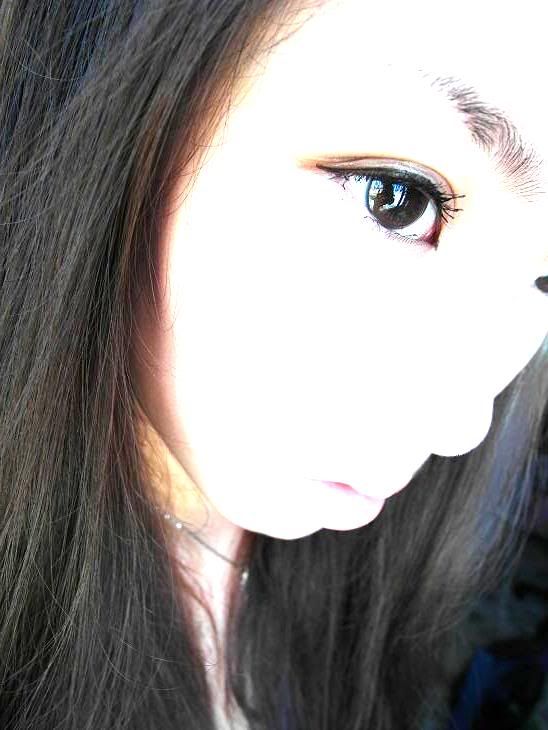 My say:
The liner stays on very well and smudges very little on the back of my hand. However, due to the fact that i have oily lids, they are unable to stay on as well, but still good for a relatively long period of time. My favourite part to the liner is that it doesn't bleed and never fails to give my eyeliner a sexy tapered tip.
Pigmentation: 5/5
Colour is really dark and opaque with just one "coat". There's no need for me to go over the liner for a darker shade of black. This is as black as black can get.
Versatility: 4.5/5
It is good for almost any and everything from daily look to looks for a runway show. However, if you use this to tightline your eyes, the colour will fade because it is constantly exposed to water. Also, it only comes in black so its a no for brown liner lovers.
Affordability: 5/5
Very affordable, especially for students. This is going at $19.90 and will last quite a long while (unless you use it everyday like a colour pencil)
Application: 5/5

Really easy to use and control. It glides onto your skin really nicely and doesn't bleed. Dries very quickly too.
Removal: 5/5
Removes very easily with a gentle eye makeup remover (sometimes i just use my cleanser) and doesn't stain your lids/skin (2 thumbs up!)
Packaging: 5/5
Really sleek and chic packaging, something i will definitely try out if i spot it at the stores!
Staying power: 3.3/5
Due to the fact that I have oily lids, this has to get a lower rating. However, if I'm in an airconditioned room all day long, this aspect rarely bothers me.
Overall 4.5/5
Definitely something i will repurchase. I really like how it gives me a very tapered tip (which looks more natural) and the colour output is really strong. Very similar to K-Palette's 24 hour tattoo but with darker pigmentation and doesn't stain on your lids.