Advertorial + Sponsored Giveaway
Quote "Yijing" to get free normal postage!
Aura of Portia
is a relatively new blogshop that I think is worth of a purchase. They have only had 3 collections so far (and a new one coming in mid-Aug, so do join their mailing list!) but the clothes are really versatile. There are sweet, quirky, and casual pieces in each collection and sure to capture your attention! They've sent me two pieces of clothing, one of which i will be giving to you girls! Stay tuned to find out how you can take part in the giveaway!
First things first, I gotta say that AOP has really good customer service. (I'm not sure if it is ran by one person or a few, so I'll just say AOP as a whole). They answered my enquiries politely and patiently, and they were really quick to response, so extra thumbs up for that!
This was one of the pieces i chose, Button Up Blouse in Cooling Blue.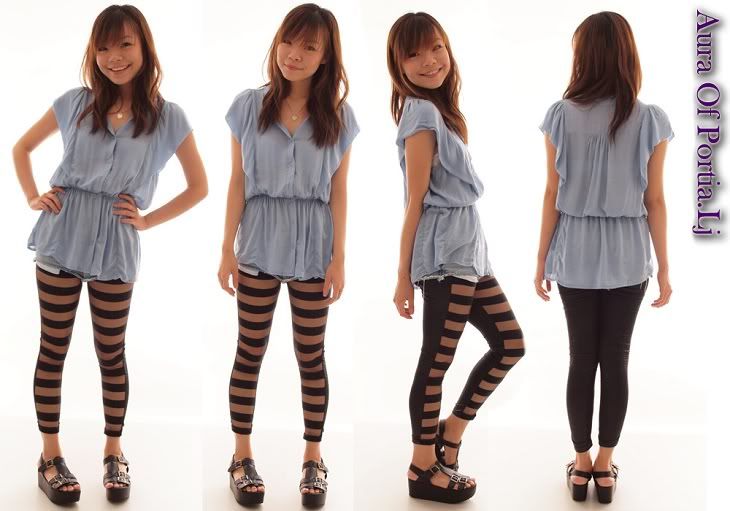 First and foremost, I REALLY love the colour! I have nothing in this colour and i feel that this is a really versatile and easy to match colour. Best of all, this colour will flatter all skin tones! Unlike some blogshops, I really received what i saw in the picture and the colour didn't come out too discoloured too. I had once ordered something online and when i received the item, i was really shocked to see that it came out differently from what i had seen! I felt so cheated, i never want to return to that online store!
I matched the blouse with a pair of shorts for a really casual look. The top is really simple and can be dressed up or down, which is another plus point for it!
The colour is really versatile! Goes well with nude..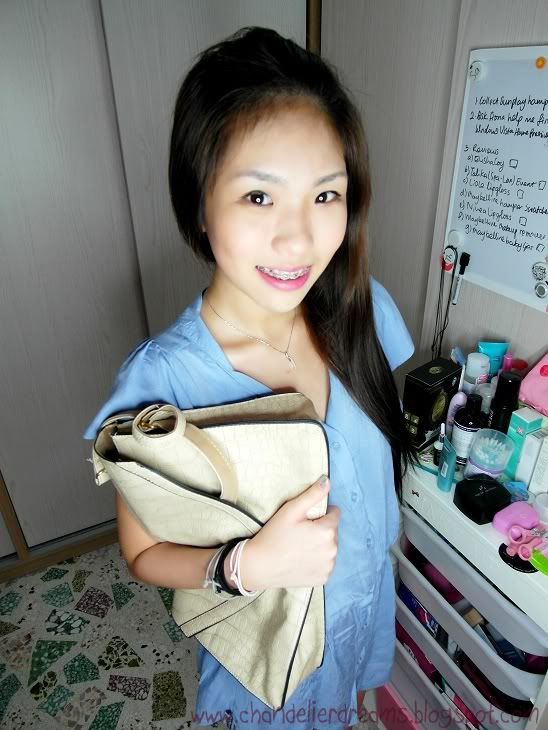 Also goes well with hot pink!
Apart from wearing this as a top, i find that it works well as a shurg too! It can make a plain bodycon like this more casual or dressier. Plus, it adds a pop of colour!
Even though this is cotton, i feel that this piece makes a really good piece to layer over your swimsuit to the beach!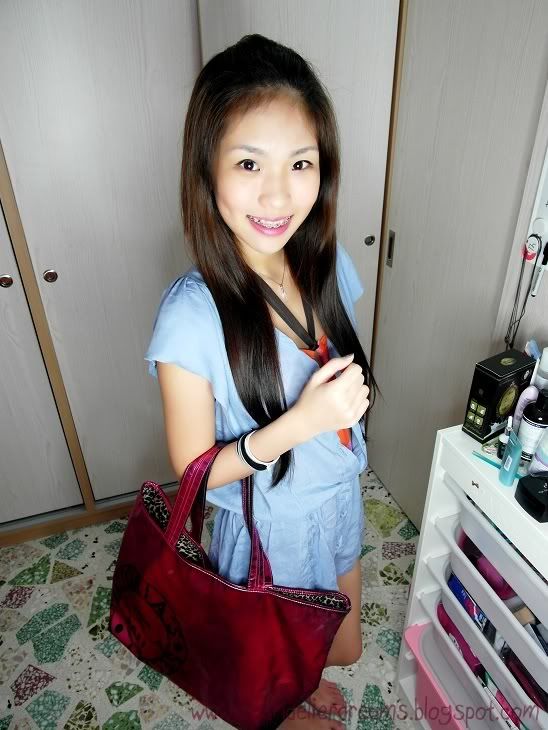 Highly versatile piece, right?
Here are some of my top picks from their website!
A skater dress with a 80's print. This is just so cute!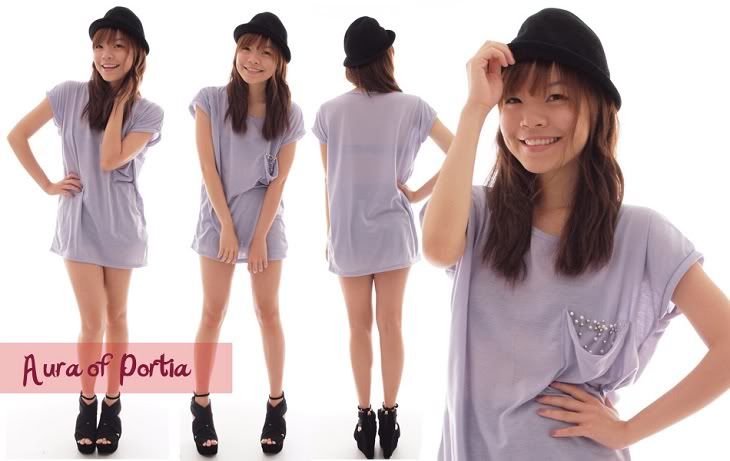 Dress it up, or dress it down - a slouchy tee is a wardrobe essential! Totally digging the embellishments at the pocket!
A nude dress lets you dress it up with your accessories and go with a choice of brightly coloured bags. Plus, this cutting and design is just so figure flattering!
This piece is simple, with a twist. Need i say more?? The cut out caged back is simply gorgeous!
AOP just launched their sales section! Click
HERE
to enter.
http://auraofportia.livejournal.com/2159.html
http://auraofportia.livejournal.com/2159.html
Don't forget, quote

"YIJING" to get free normal postage!
Giveaway time!!
This is one of the pieces that AOP sponsored me with, and I'm gonna let one of you girls have it (since it's too sweet for me @_@)
There are a few ways to take part in this giveaway, so do take note of them before sending me your entry (send in your entries to yijing94@hotmail.com, titled AOP giveaway)
The number in the bracket means how many chances you will be given for doing so in different methods.
1. Voting for my entry for Dell Inspiration (+2)
a)Search for Dell Singapore in Facebook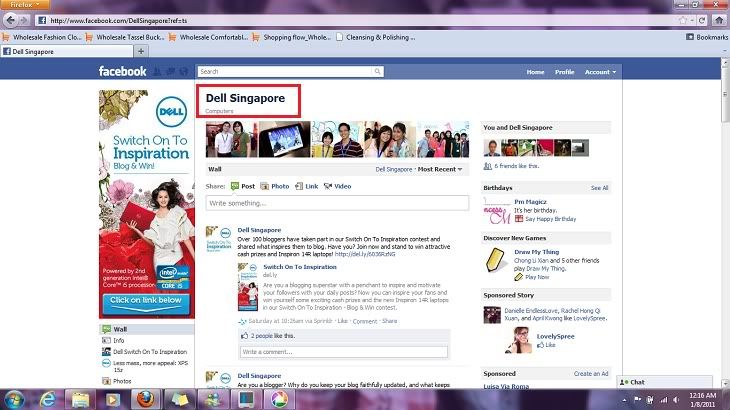 b)Click on the "Dell Switch on to Inspiration" tab on the left coloum.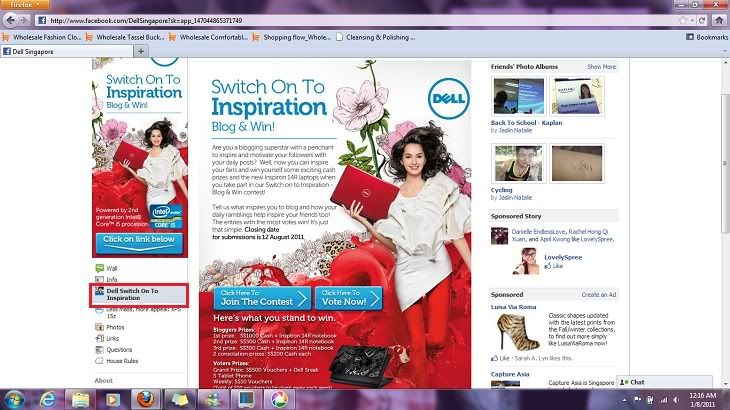 c) Click on the vote now button
d) You'll be prompted to a page with a lot of blog entries. My entry is the 7th FROM THE BACK (or click
HERE
). New entries get placed in front, so my page number will keep changing. Click on my entry
e)Click on the vote now button and you'll be prompted to fill in your particulars. After you have done so, your button would have changed to a "Thank you for your vote" button, and take a screenshot SHOWING YOUR ACCOUNT and that you have voted using said account (you might have to press F11 to get your screen to fullscreen).
You may use multiple accounts to submit into the same entry (you can submit your boyfriend's, siblings, or friend's and each screenshot gets you a +2 chance)
2. Like Chandelier Dreams' Facebook Page (+1)
Search for Chandelier Dreams on Facebook (or click
here
) and like my page. Then, in your entry, state the account(s) that you used to like Chandelier Dreams. Each account you use to like the page will give you a +1 vote.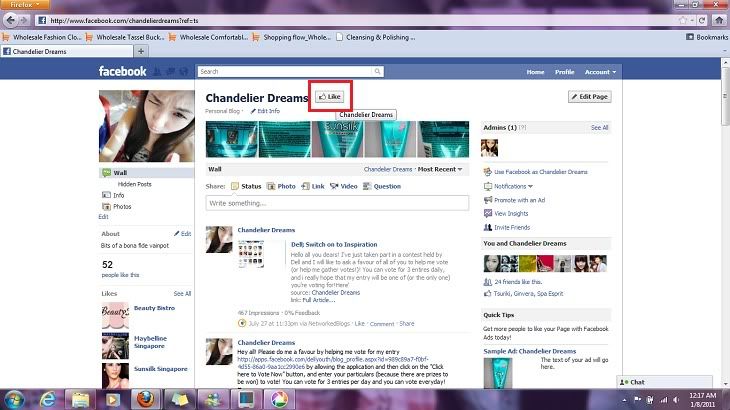 3. Tag Chandelier Dreams in a post on your Facebook wall as to why you'd like to win the dress (+1)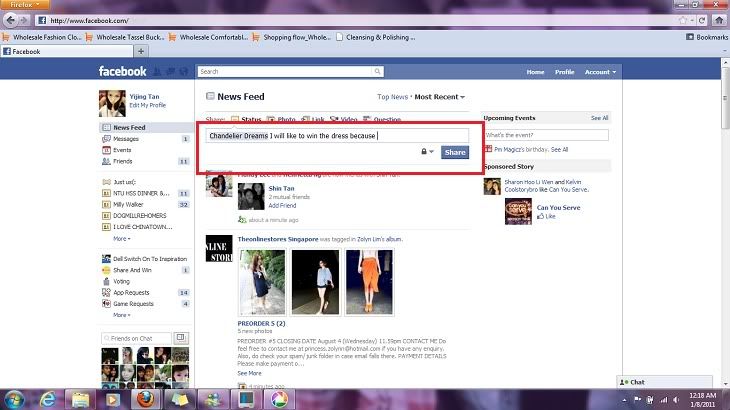 Every like you get from your friends on your post give you another chance
. I will also pick my favourite entry to get a +5 chance in the giveaway. (P/s: make sure your tagged post can be viewed on Chandelier Dreams' Wall!)
4. Follow Chandelier Dreams (+1)
Follow Chandelier Dreams with google friend connect!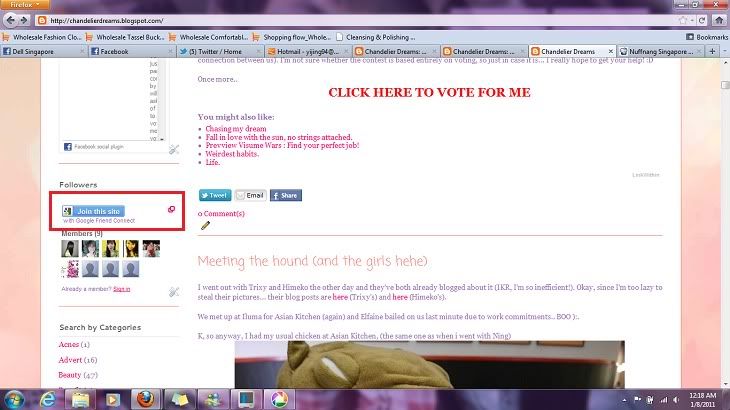 The app is just on the left side bar of my blog!
5. Buying clothes from Aura of Portia (+1/$15 spent)
Every $15 (excluding postage) spent at AOP will entitle you to another 1 chance in the giveaway! All you've got to do is screenshot the email after you've paid, stating the amount you paid and the number of chances will be accounted into your total!
After you have done any of the above (at least enough to gain you 1 chance), send me an email to yijing94@hotmail.com titled AOP giveaway.
P/S: Remember to quote "YIJING" when you shop at AOP!
P/P/S: Giveaway ends 12 August 2011, and is only open to Singapore!
P/P/P/S: Join Aura of Portia's Facebook page HERE